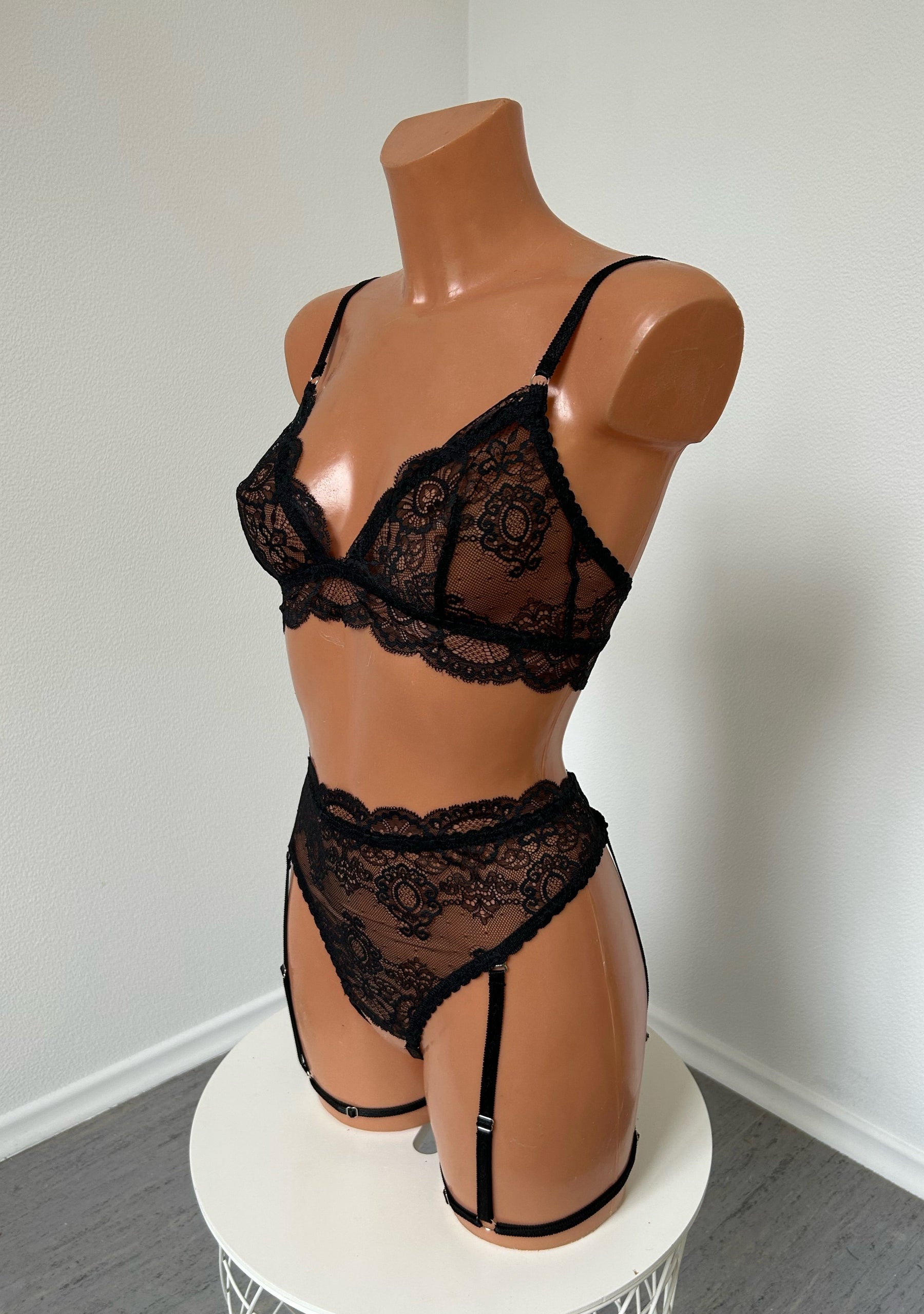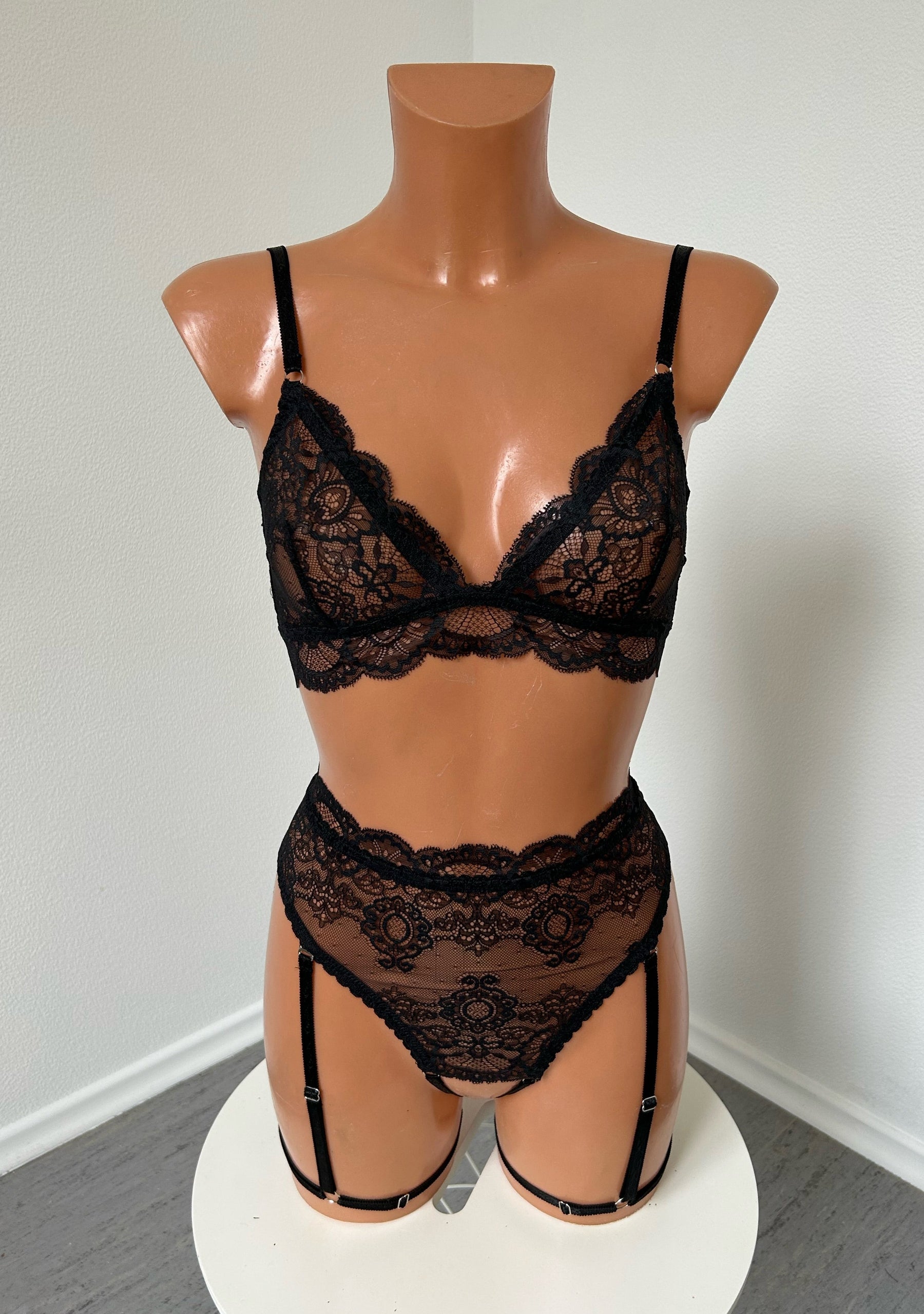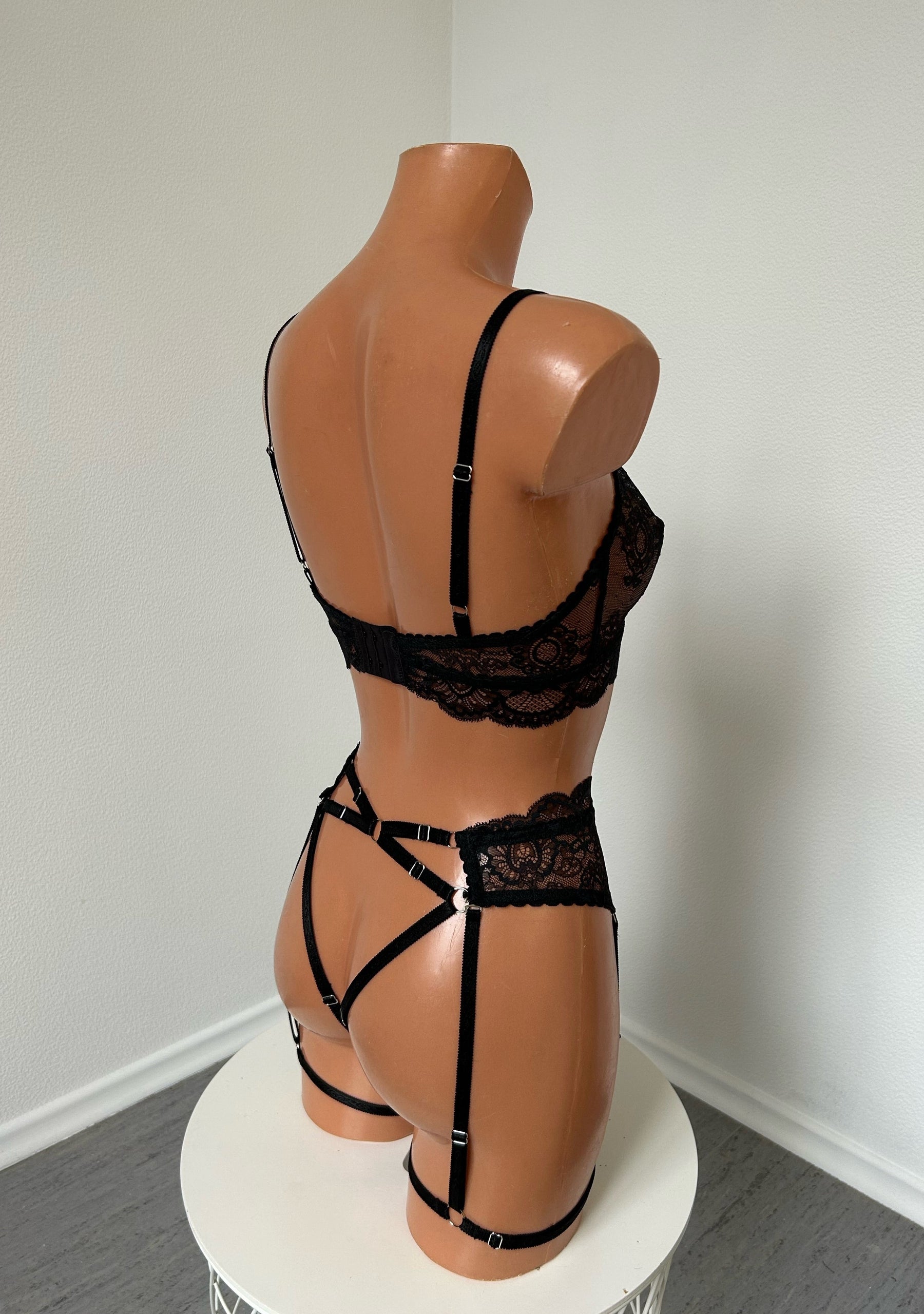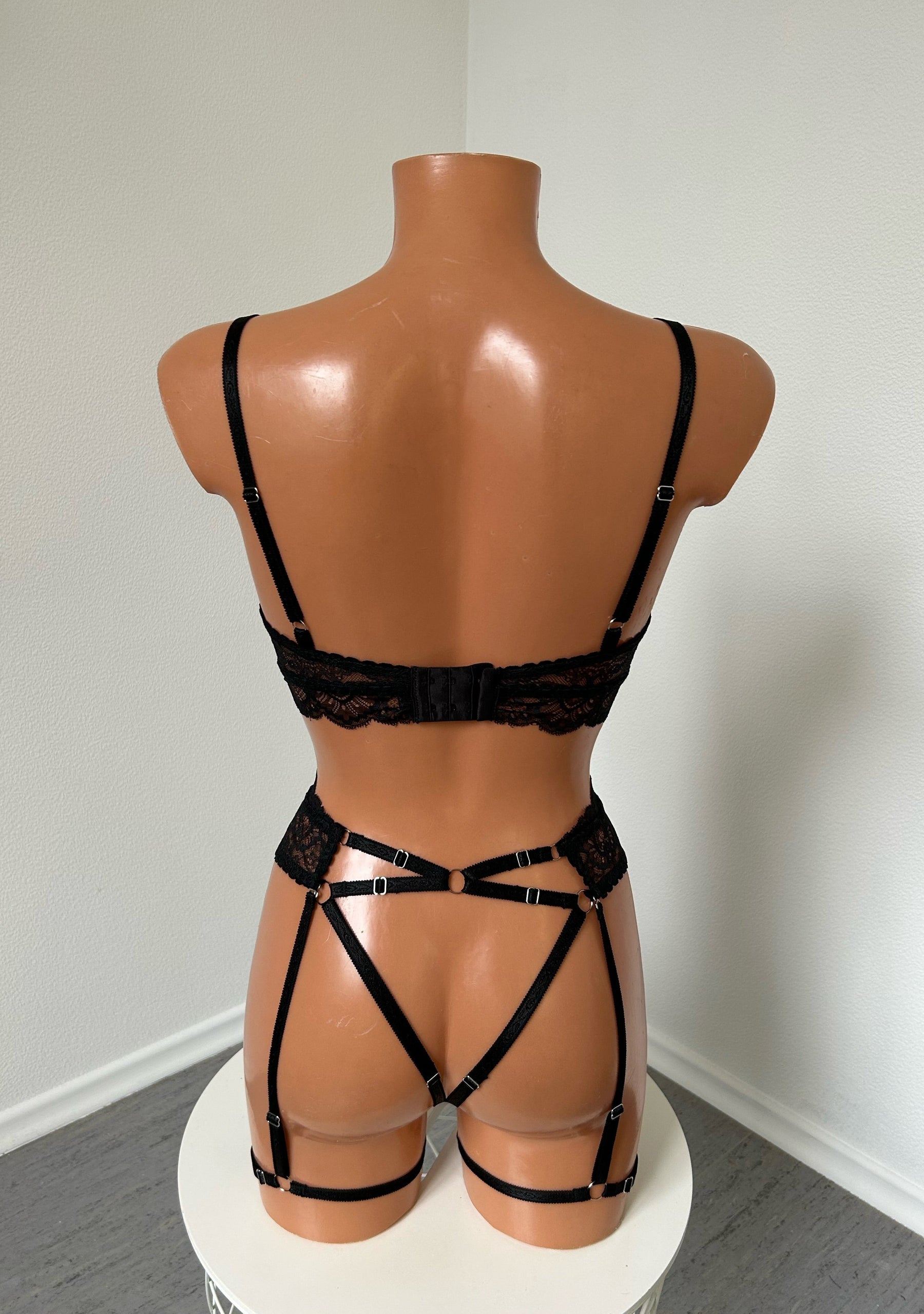 "Temptation" lingerie set
"Temptation" black crotchless lingerie set.

Gentle and sensual. Made to seduce.

The beautiful bondage lines and lace of lingerie set will highlight the most beautiful and feminine parts of your body. Crotchless panties are with adjustable foe garter and adjustable waist . All metal details are in silver color.

Listing includes Bra + panties + foe garter.
Please, Hand-wash in low temperature. Don't tumble dry.
All orders are made to order & shipped out within 10 working days
Temptation
Šis apakšveļa komplekts ļauj justies jutekliski un seksīgi. Kvalitatīvs, pārdomāts un iekvēlinošs.
"Temptation" lingerie set
Lovely set, great quality and full of fun. Bra is a bit tight around chest but that doesn't steal away that extra sexiness.. 🥰
Temptation
Burvīgs komplekts, bezgrīdas biksītes ir kaut kas jauns un nu jau neaizstājams apakšveļas modelis manā garderobē! Ērti un skaisti❤️‍🔥 Kvalitāte perfekta!