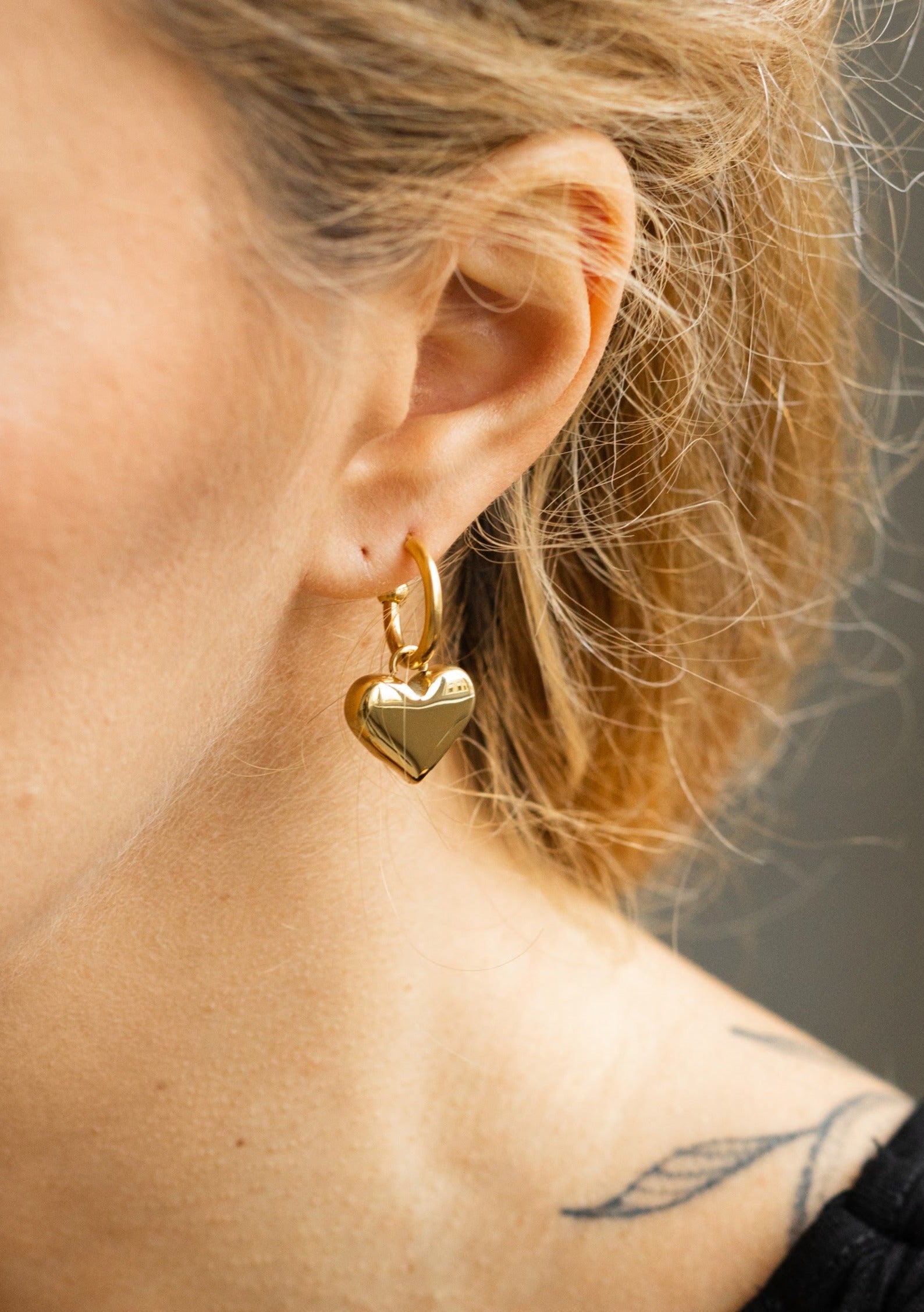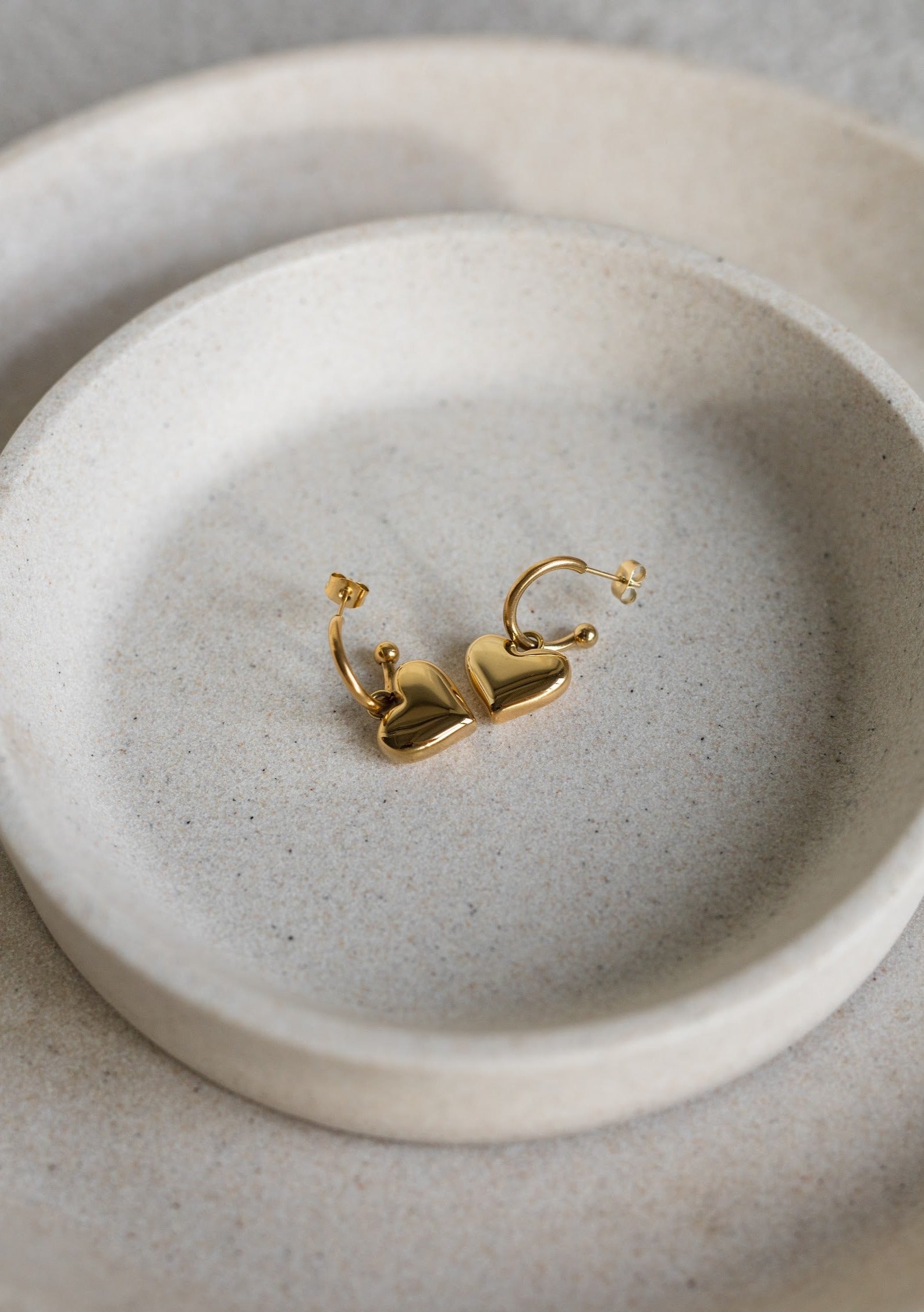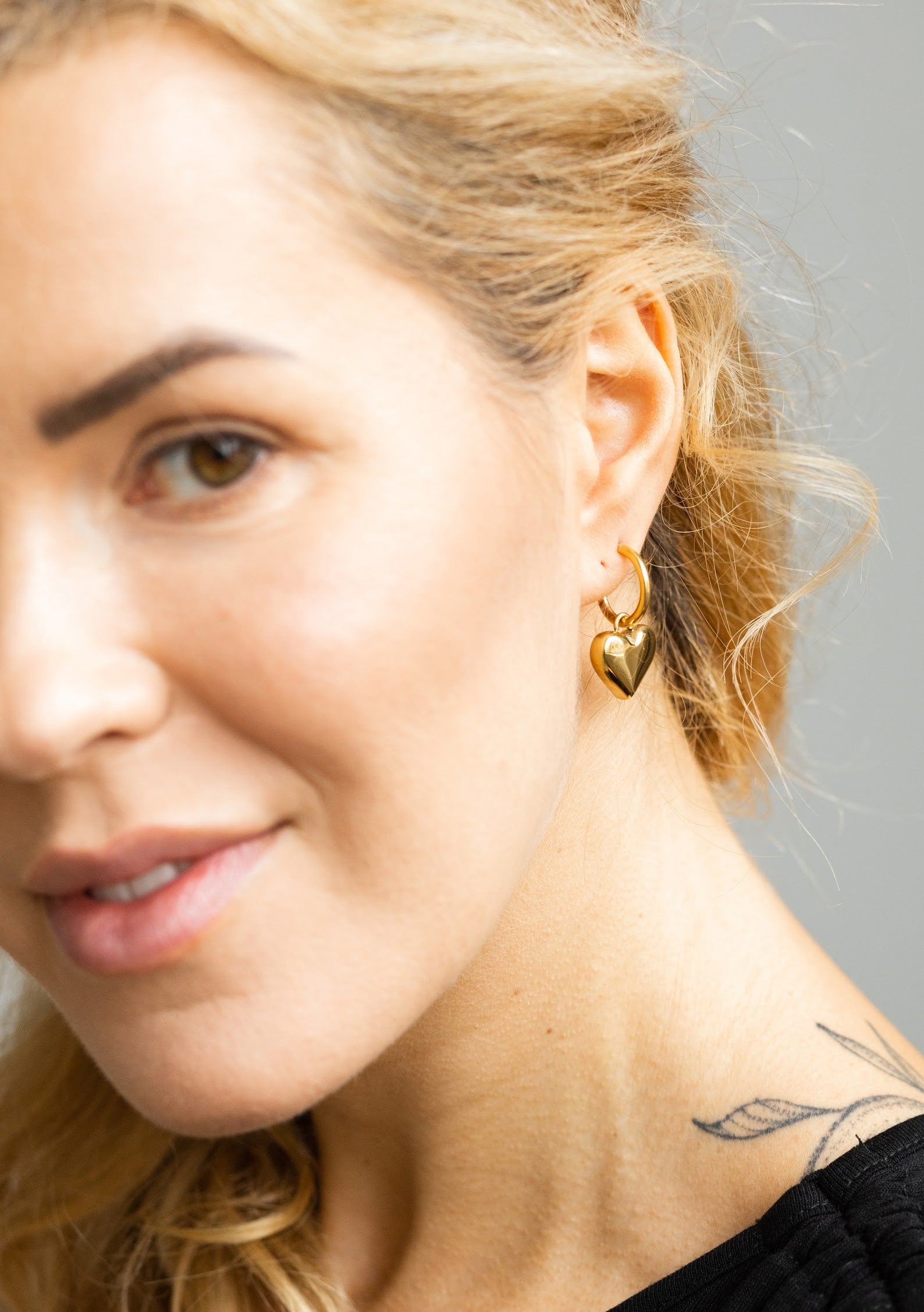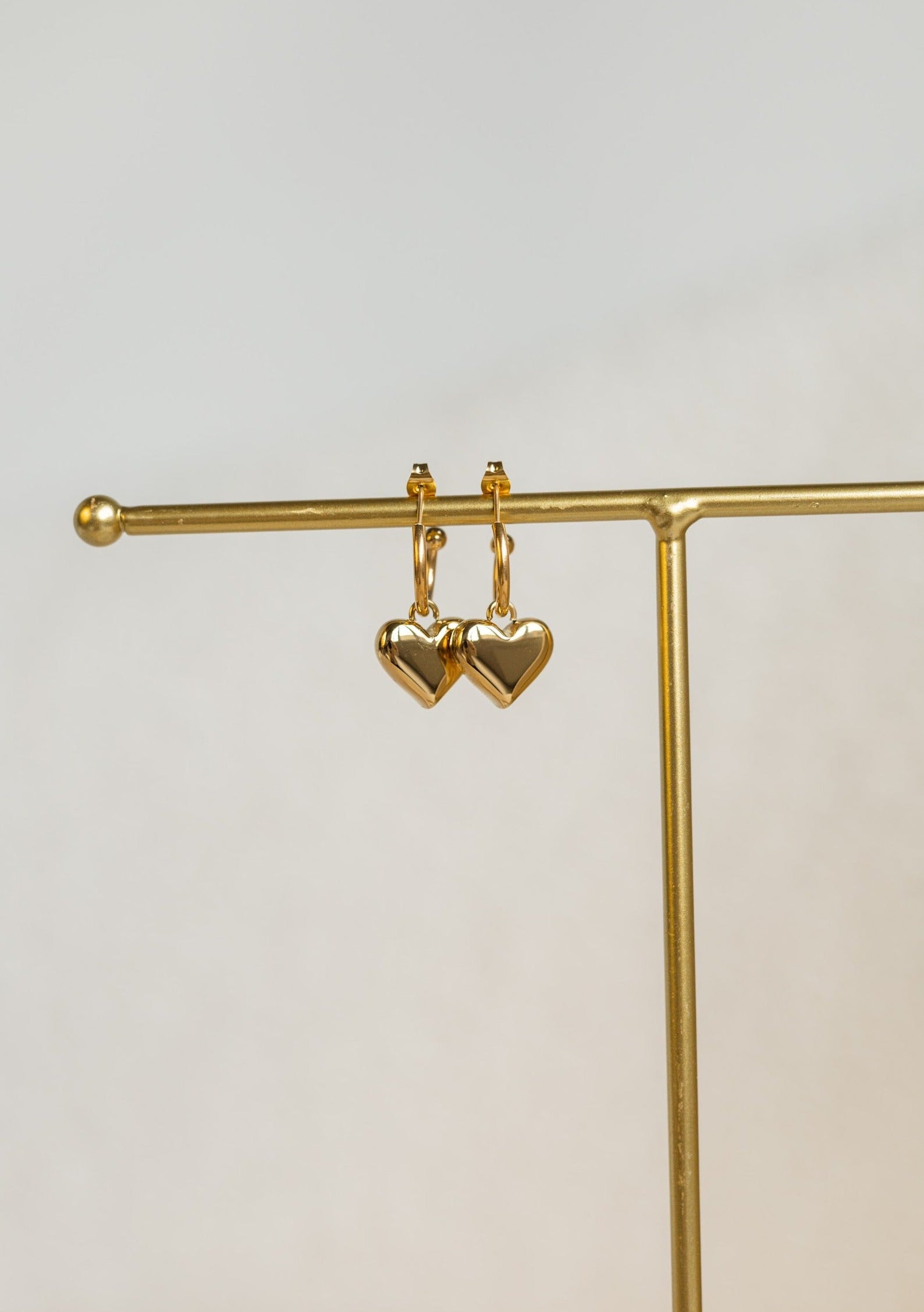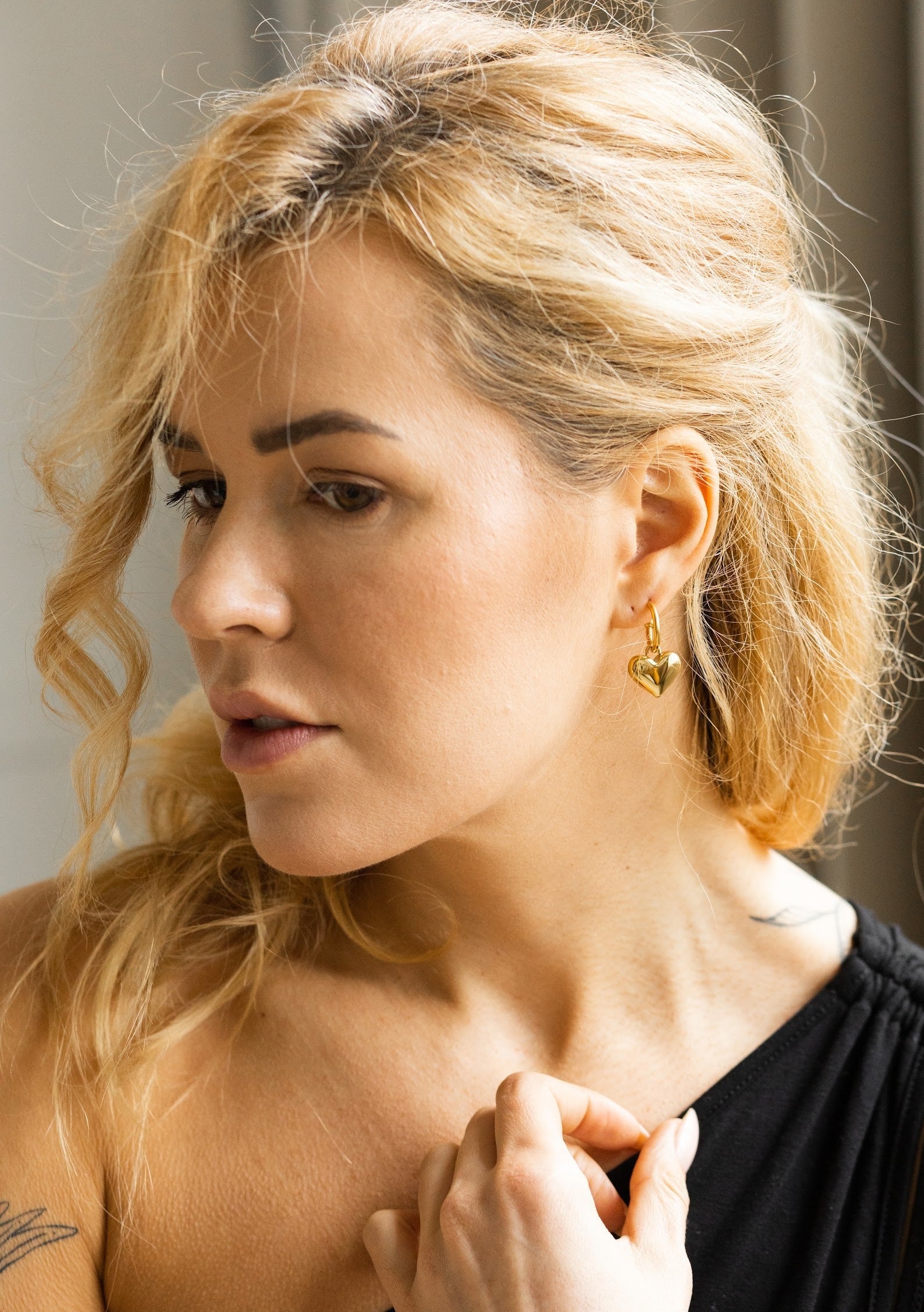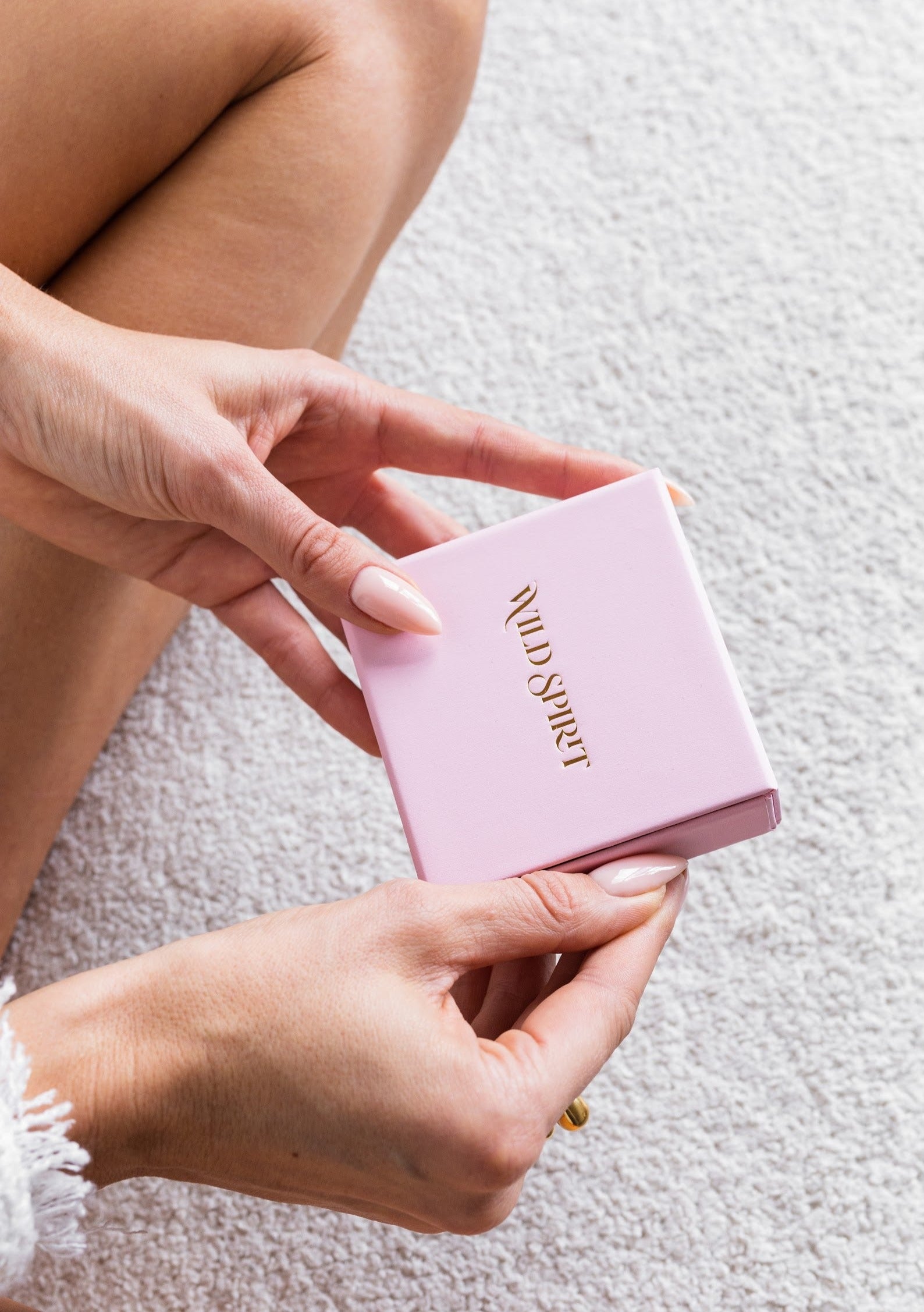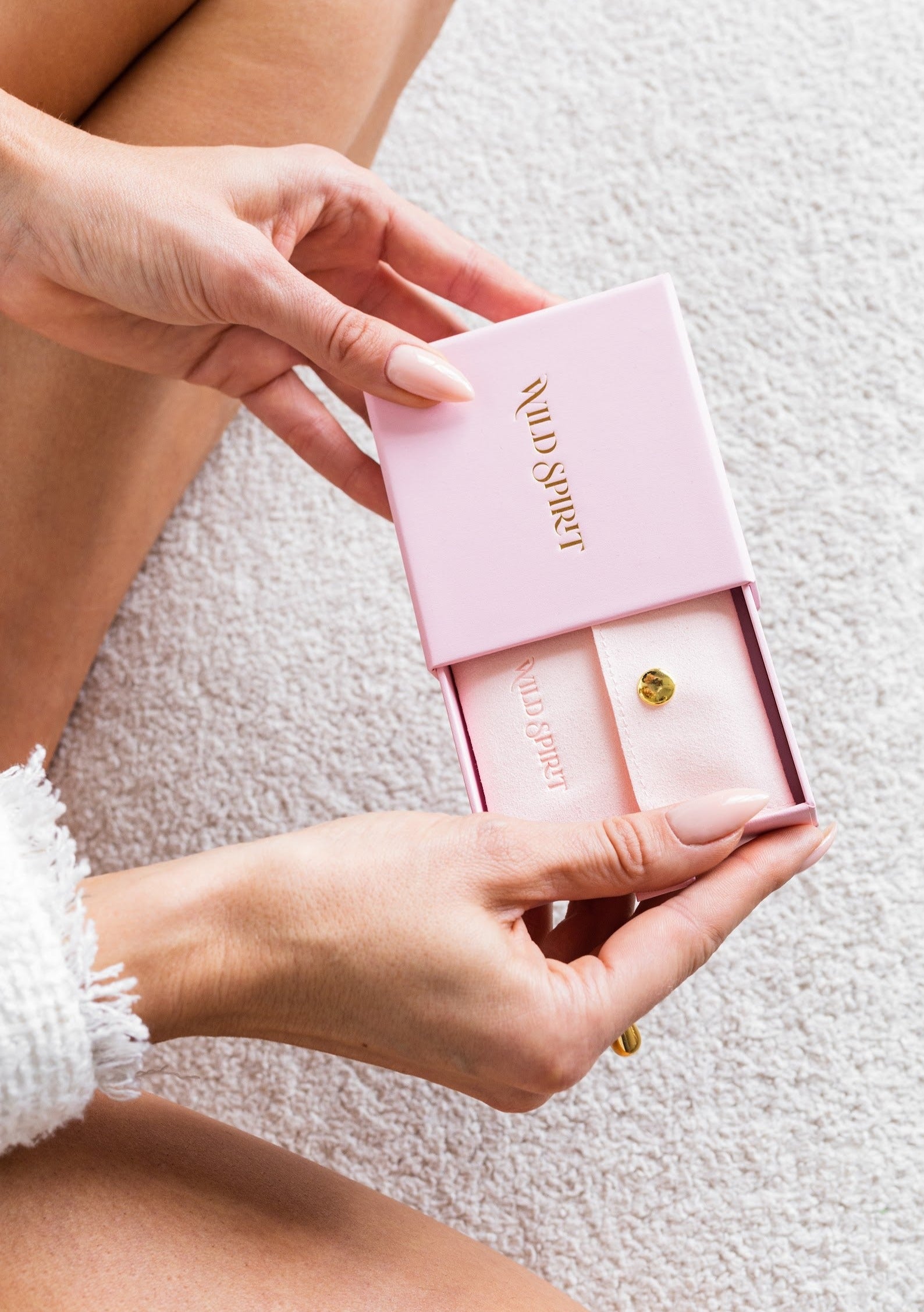 Sweetheart 18k Gold Plated, Stainless Steel Earrings
"Sweetheart" 18K Gold Plated Stainless Steel Heart shape Earrings
Introducing our "Sweetheart" Gold Plated Earrings, a charming and delightful pair that embodies the essence of love and affection. These earrings are not just accessories; they are a symbol of your romantic spirit and sentimental elegance.

Crafted with meticulous attention to detail, the "Sweetheart" earrings features a stainless steel that's adorned with a layer of exquisite gold plating.  The name "Sweetheart" perfectly encapsulates the essence of these earrings, designed for those who appreciate the beauty of heartfelt emotions and cherished moments.

The "Sweetheart" Earrings are a true work of art, showcasing an elegant and graceful design that exudes an air of sentiment and charm. These earrings are not merely a fashion choice; they are a reflection of your romantic and tender nature.
Material: Stainless Steel (anti-allergic) + 18K Gold Plating

Size: 16.5mm x 16.7mm

Jewelry Care: Sweat + Swim Proof
Eco-friendly: No Nickel, Chromium and Lead