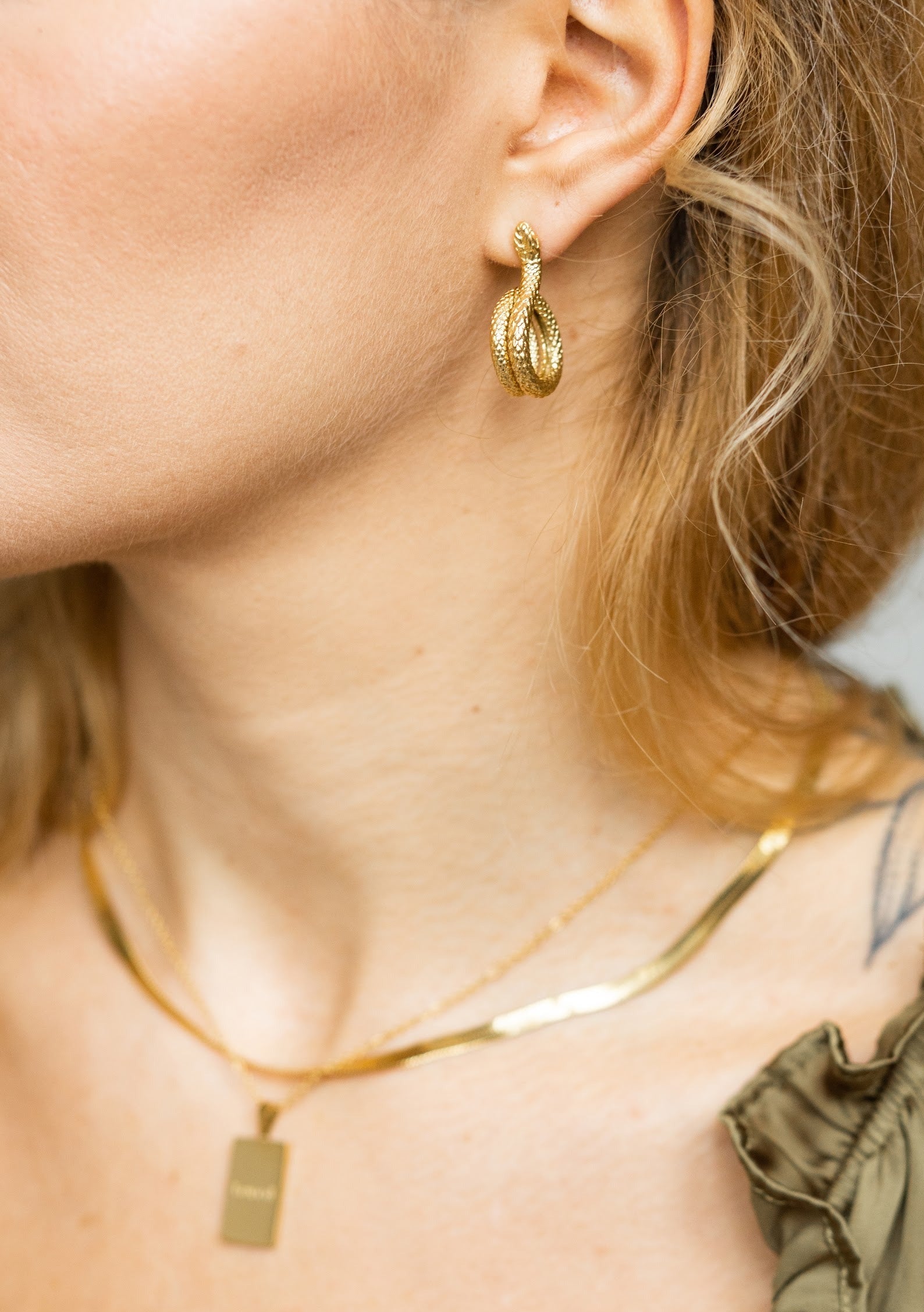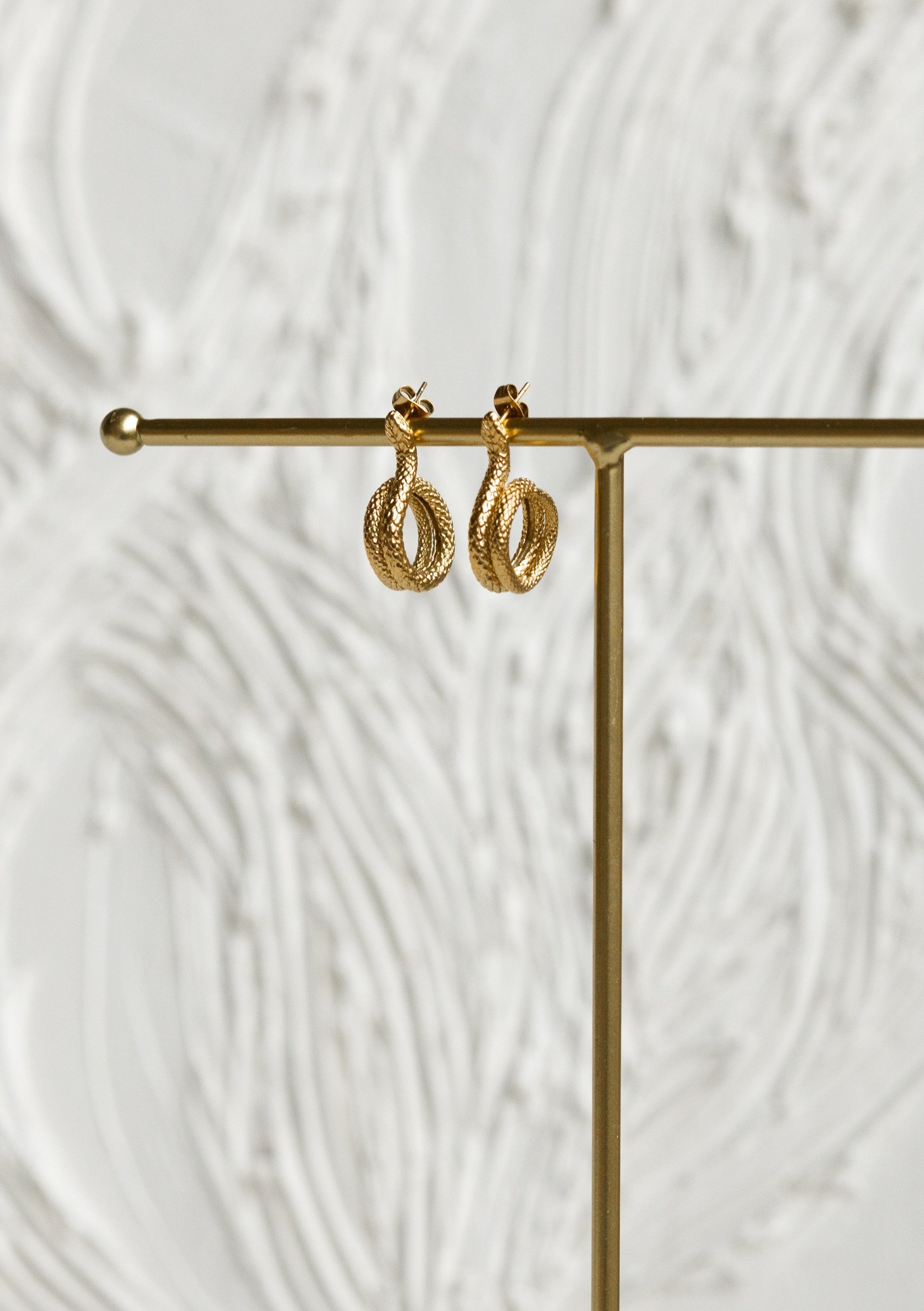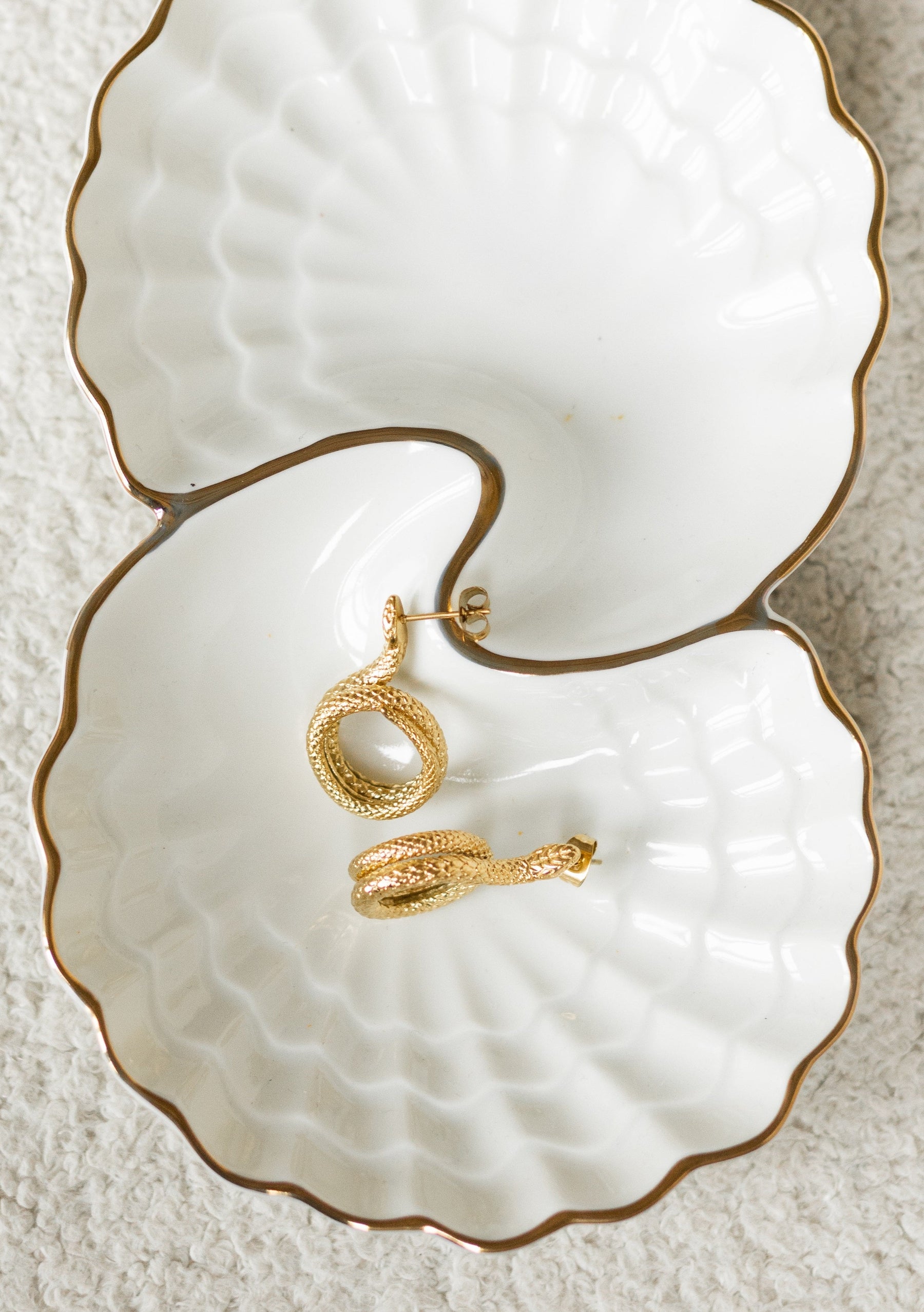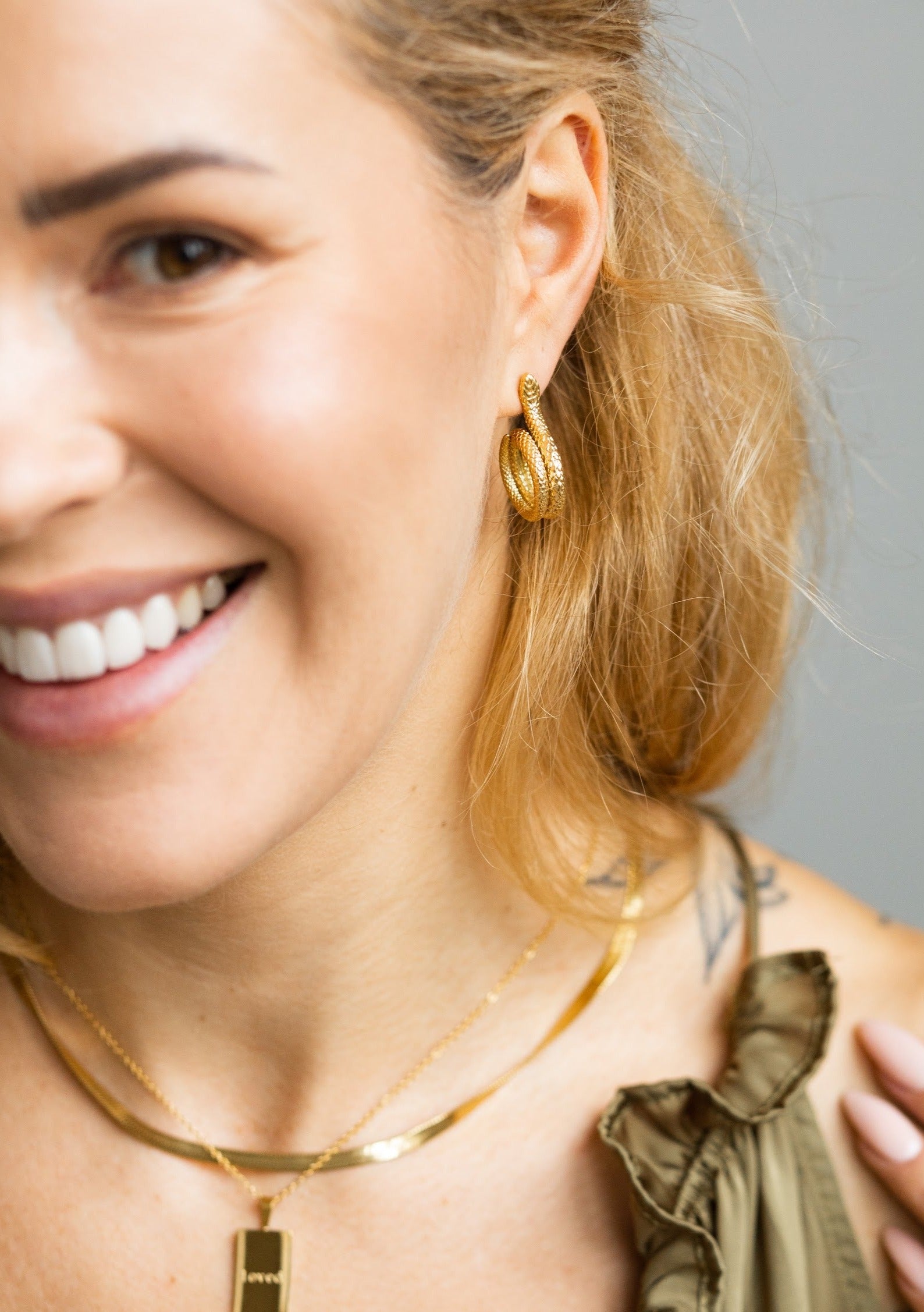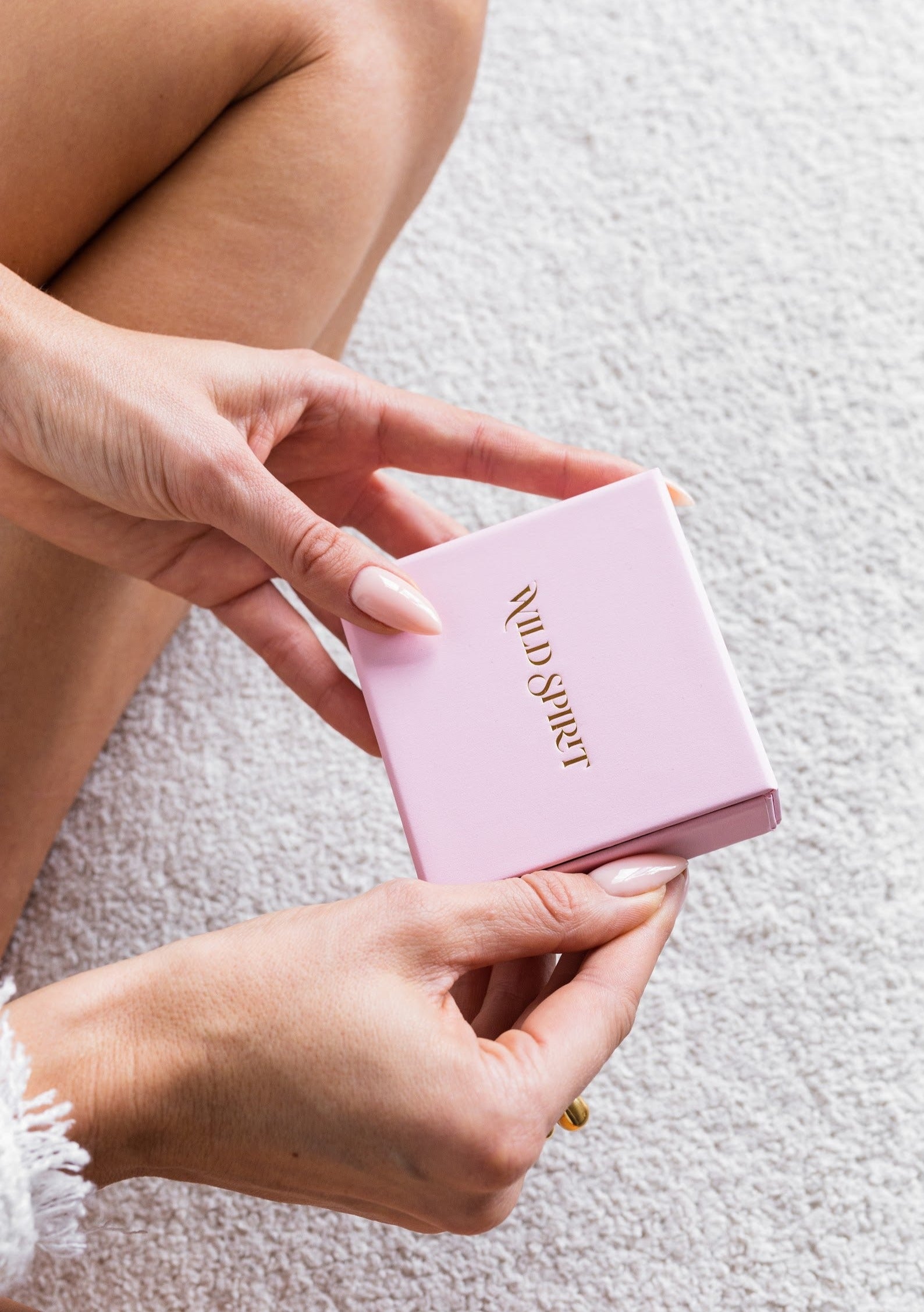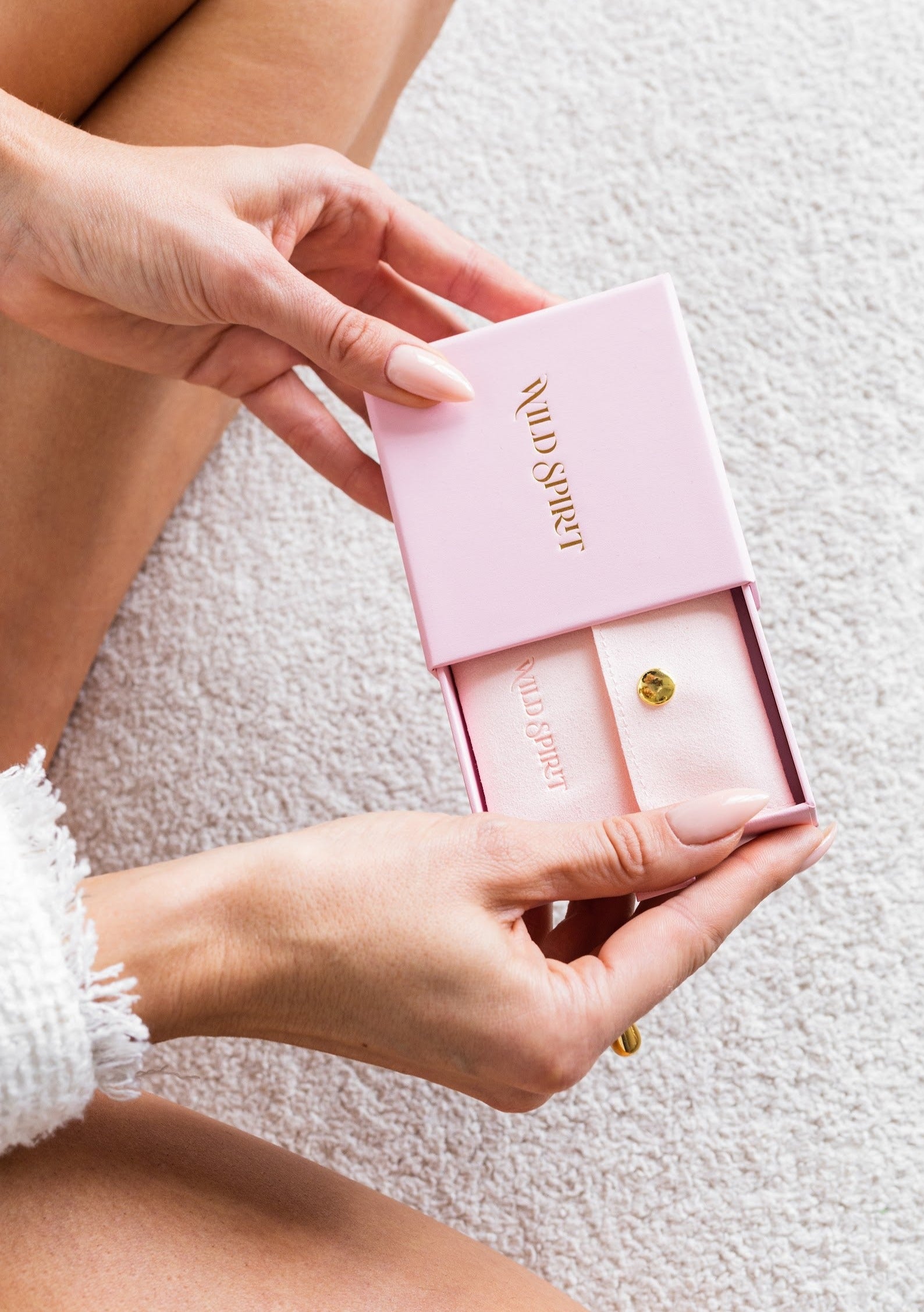 Snake 18K Gold Pleated Earrings
"Snake" 18K Gold Plated Stud Earrings from Antiallergic Stainless Steel.
Introducing our "Snake" Gold-Plated Earrings, a mesmerizing and daring pair inspired by the serpentine allure of nature's enigmatic creature. These earrings are not just accessories; they are a symbol of your fascination with the captivating and mysterious world of serpents.

Crafted with meticulous attention to detail, the "Snake" earrings feature a stainless steel adorned with a layer of exquisite gold plating. The name "Snake" perfectly embodies the essence of these earrings, designed for those who appreciate the beauty and allure of these iconic reptiles.

The "Snake" Gold-Plated Earrings are a true work of art, showcasing a striking and intricate serpent-inspired design that exudes an air of mystique and elegance. These unique details add a sense of intrigue to your every look.
Material: Stainless Steel (anti-allergic) + 18K Gold Plating

Size: 2,94cm x 1,93cm x 0,68cm

Weight: 10,16g/pair

Jewelry Care: Sweat + Swim Proof
Eco-friendly: No Nickel, Chromium and Lead