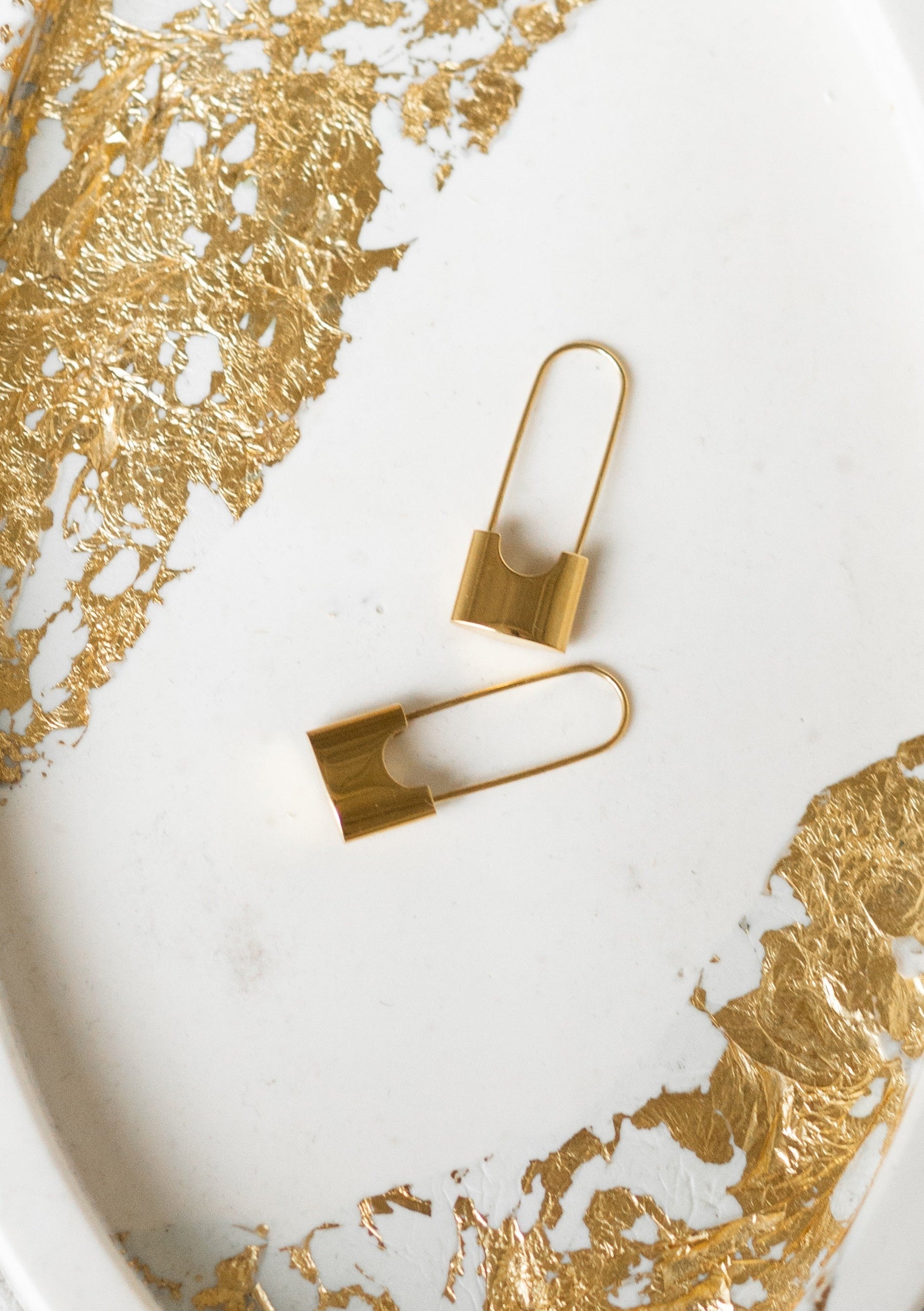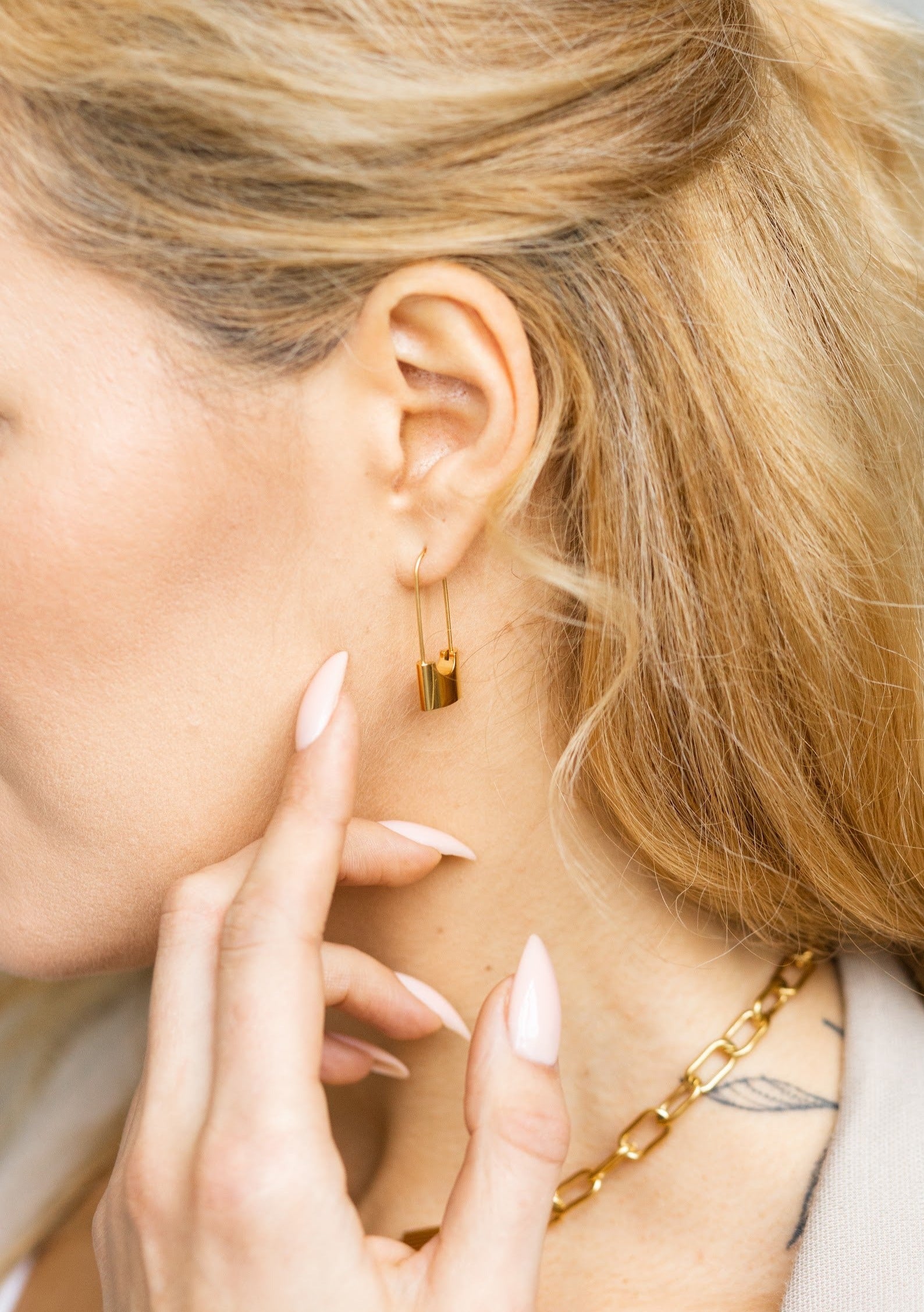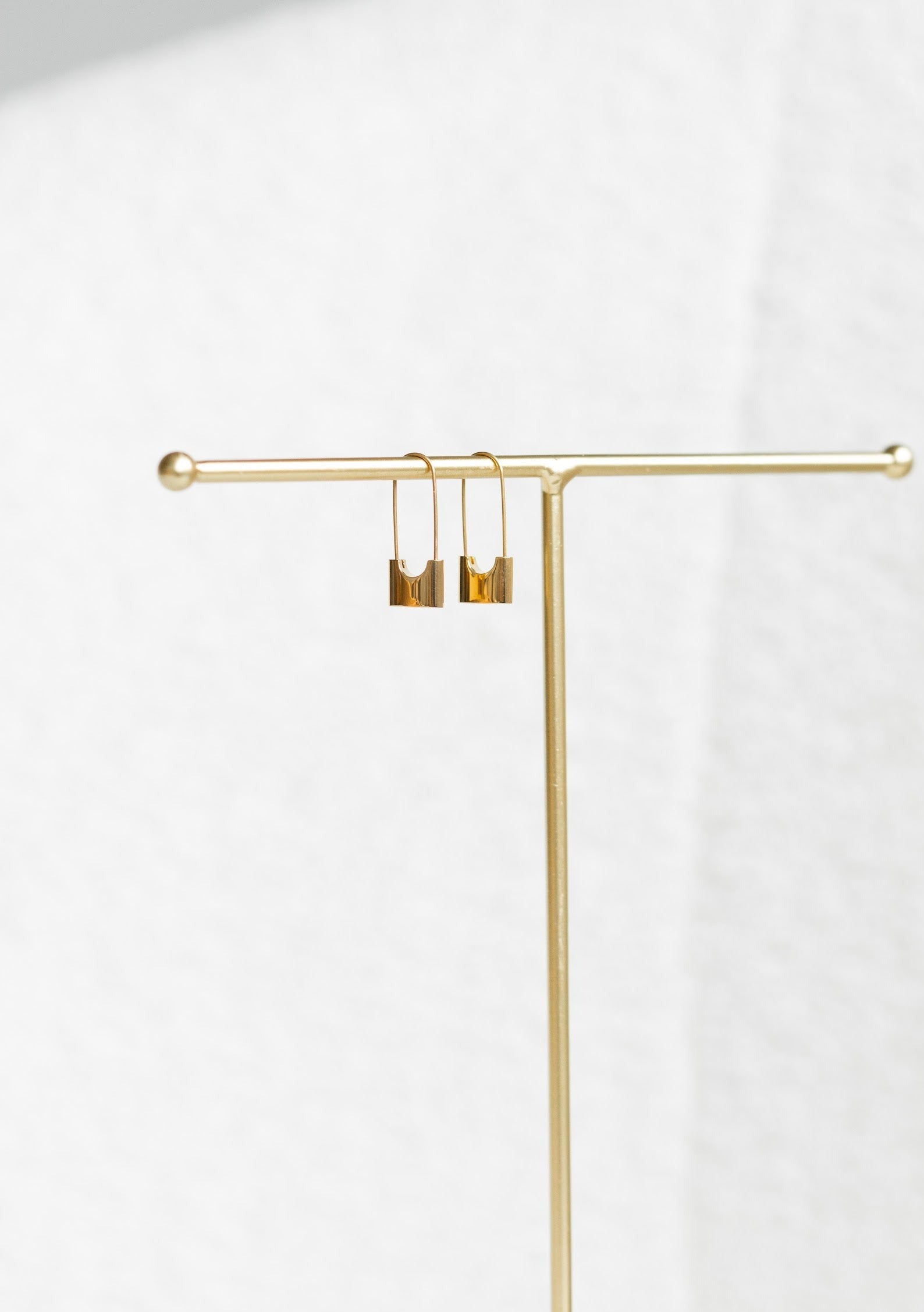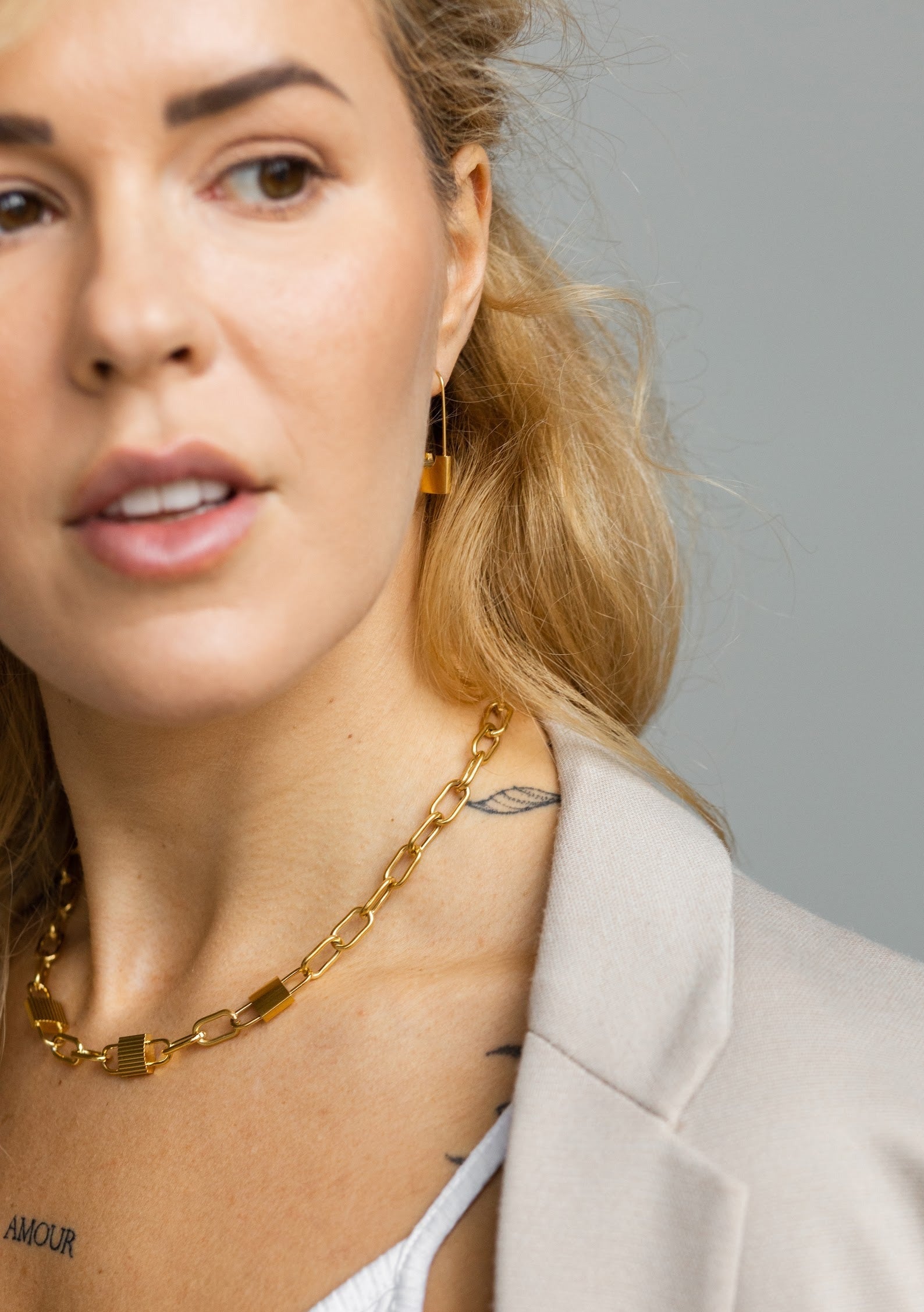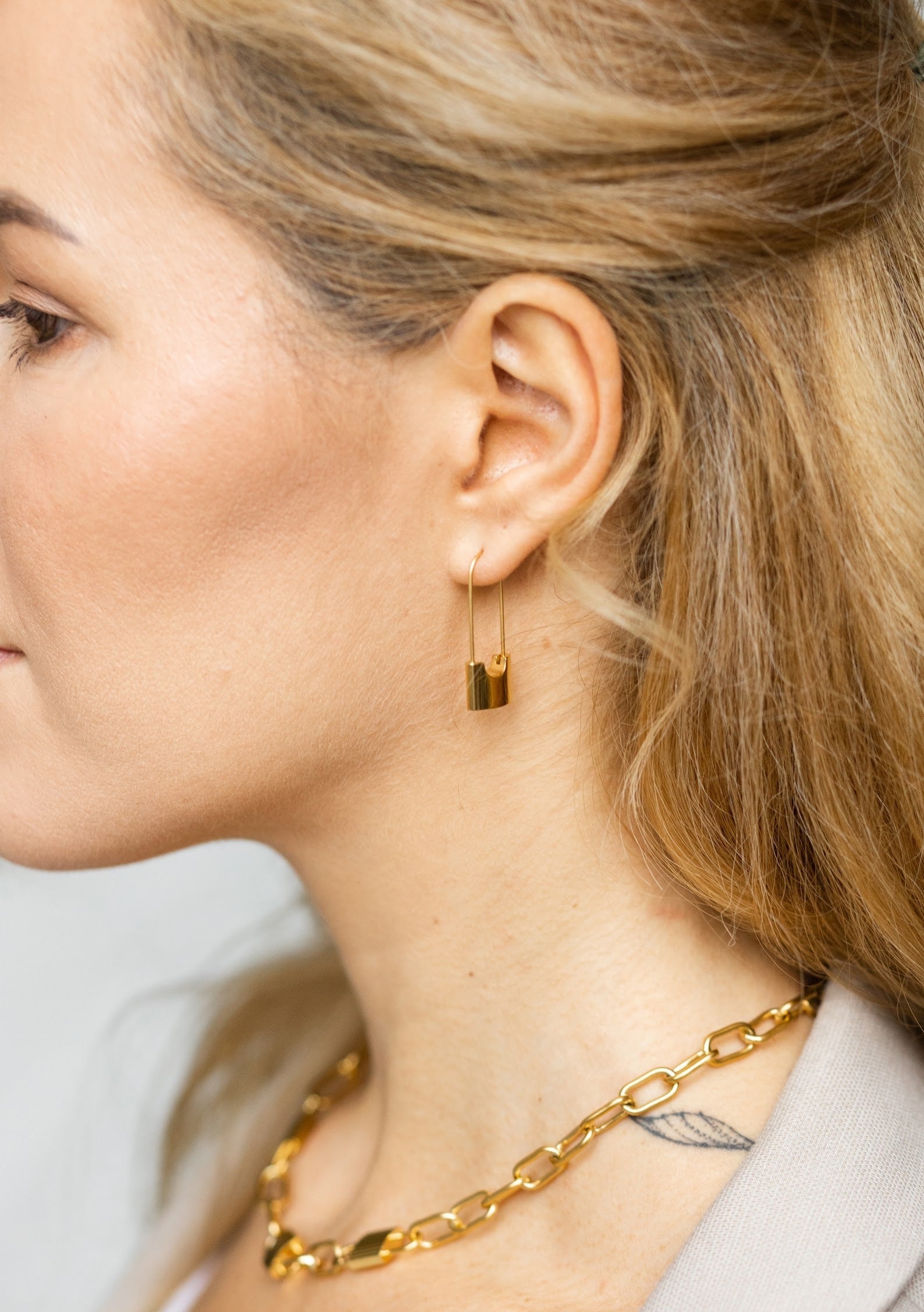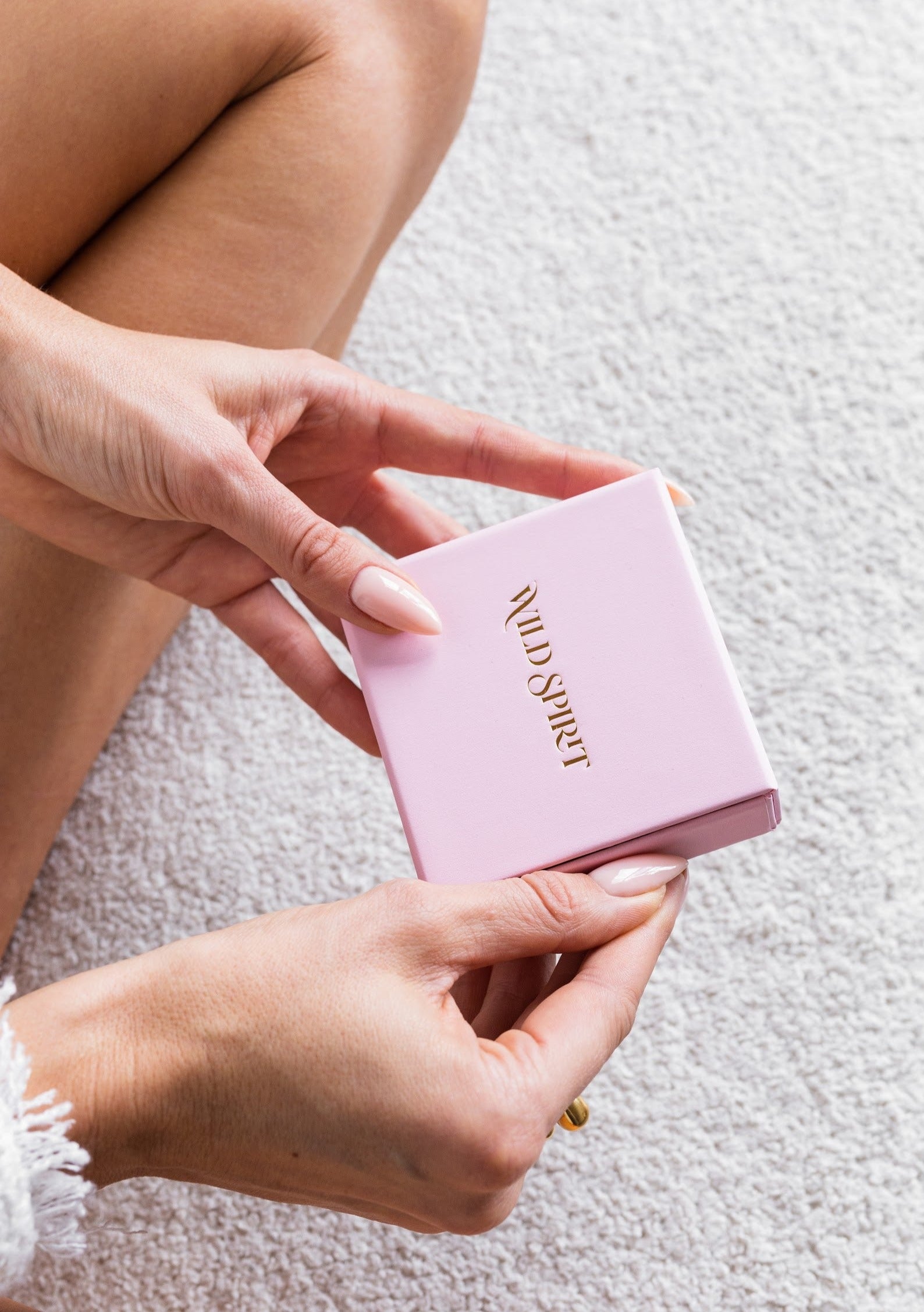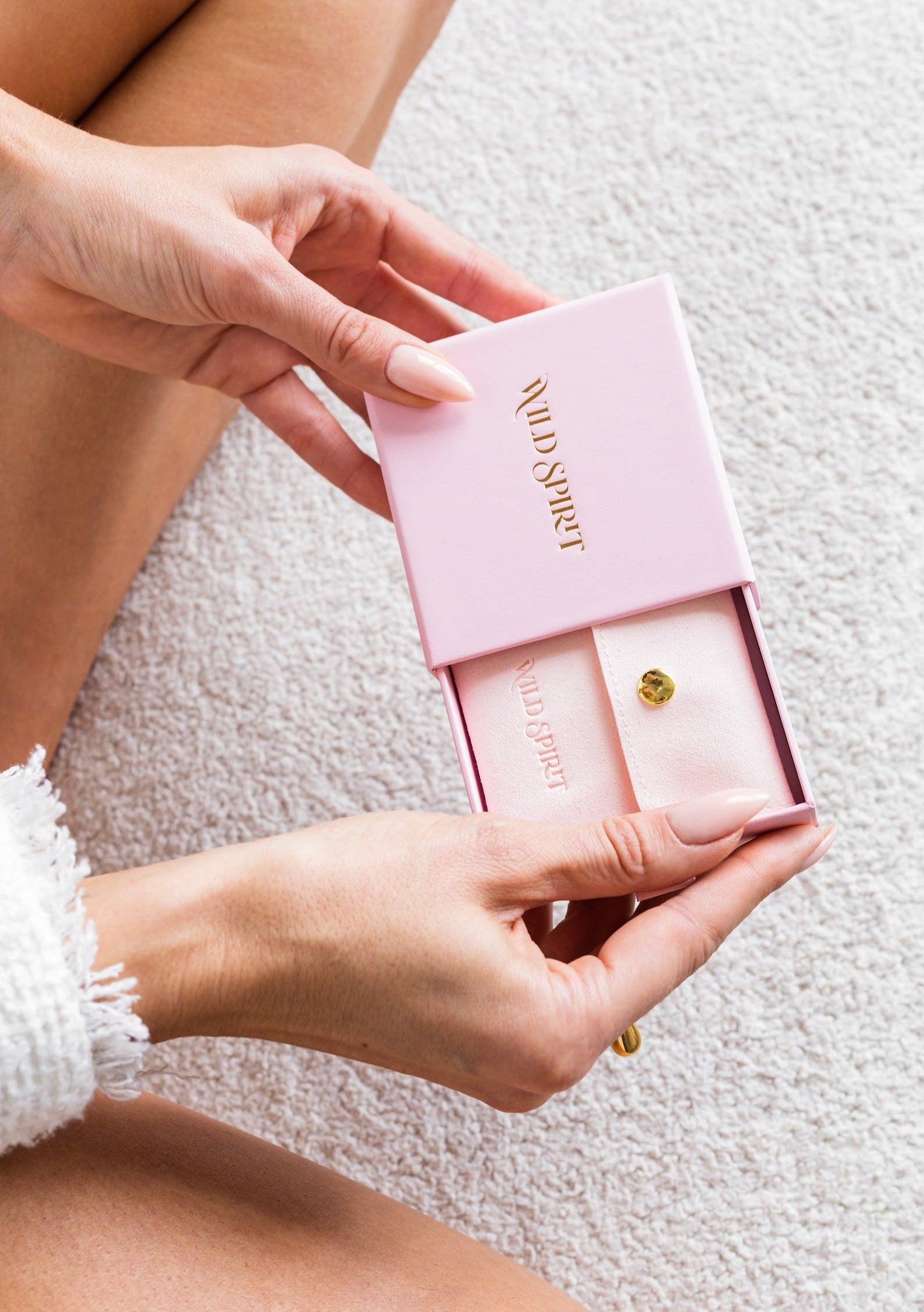 Pin 18K Gold Pleated Earrings
"Pin" 18K Gold Pleated  Earrings
"Pin" Gold-Plated Earrings, a sleek and minimalist pair that embodies the essence of modern sophistication and timeless design. These earrings are not just accessories; they are a symbol of understated elegance and clean lines.

The name "Pin" captures the essence of these earrings, which are designed for those who appreciate the beauty in simplicity and the allure of clean, modern aesthetics.

The "Pin" Gold-Plated Earrings are a true testament to the art of minimalism in jewelry, boasting a design that seamlessly marries classic aesthetics with contemporary sensibilities. Their refined lines and polished finish exude an air of sophistication and charm.
Material: Stainless Steel (anti-allergic) + 18K Gold Plating

Size: 3,0cm x 1,0cm

Jewelry Care: Sweat + Swim Proof
Eco-friendly: No Nickel, Chromium and Lead