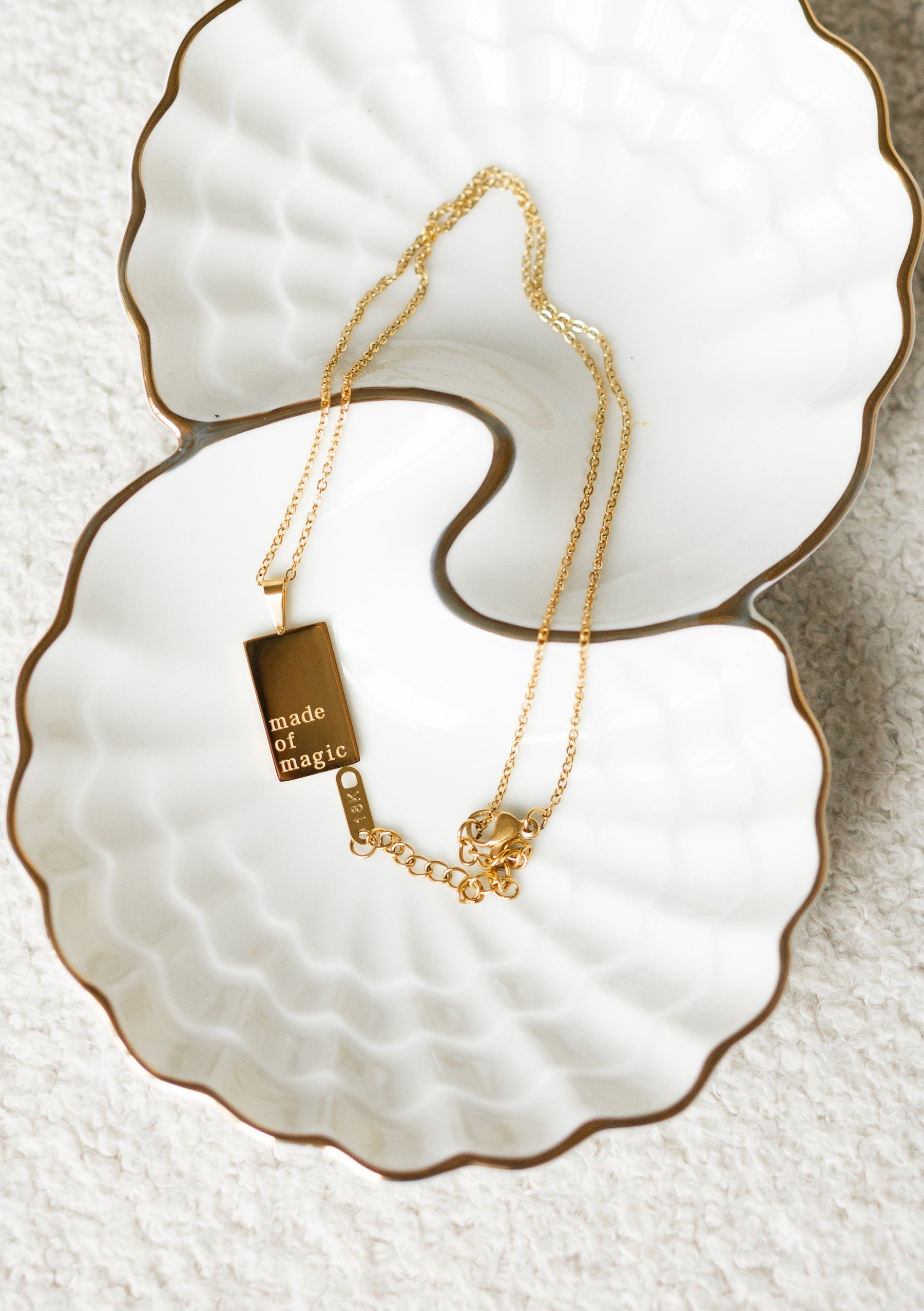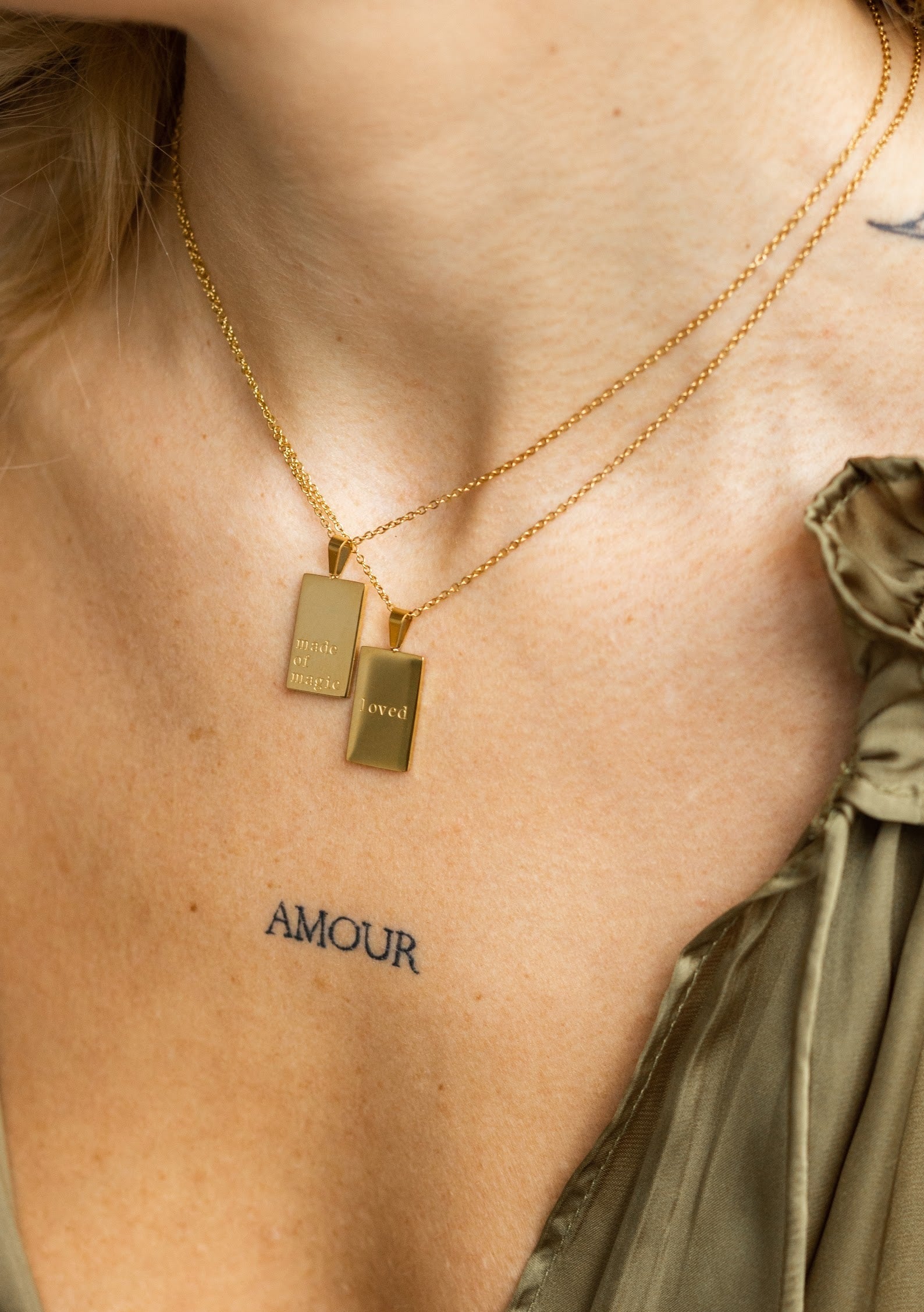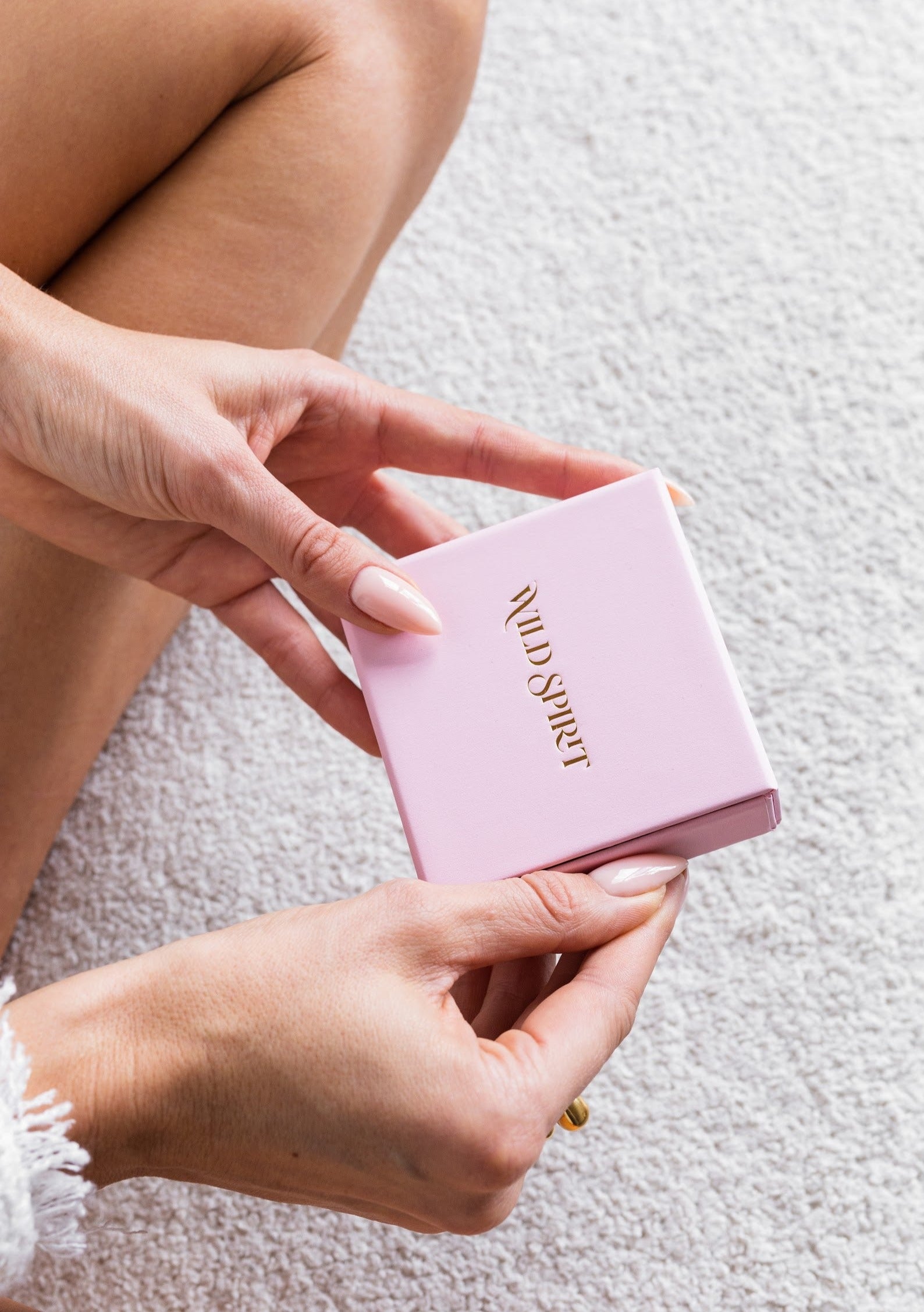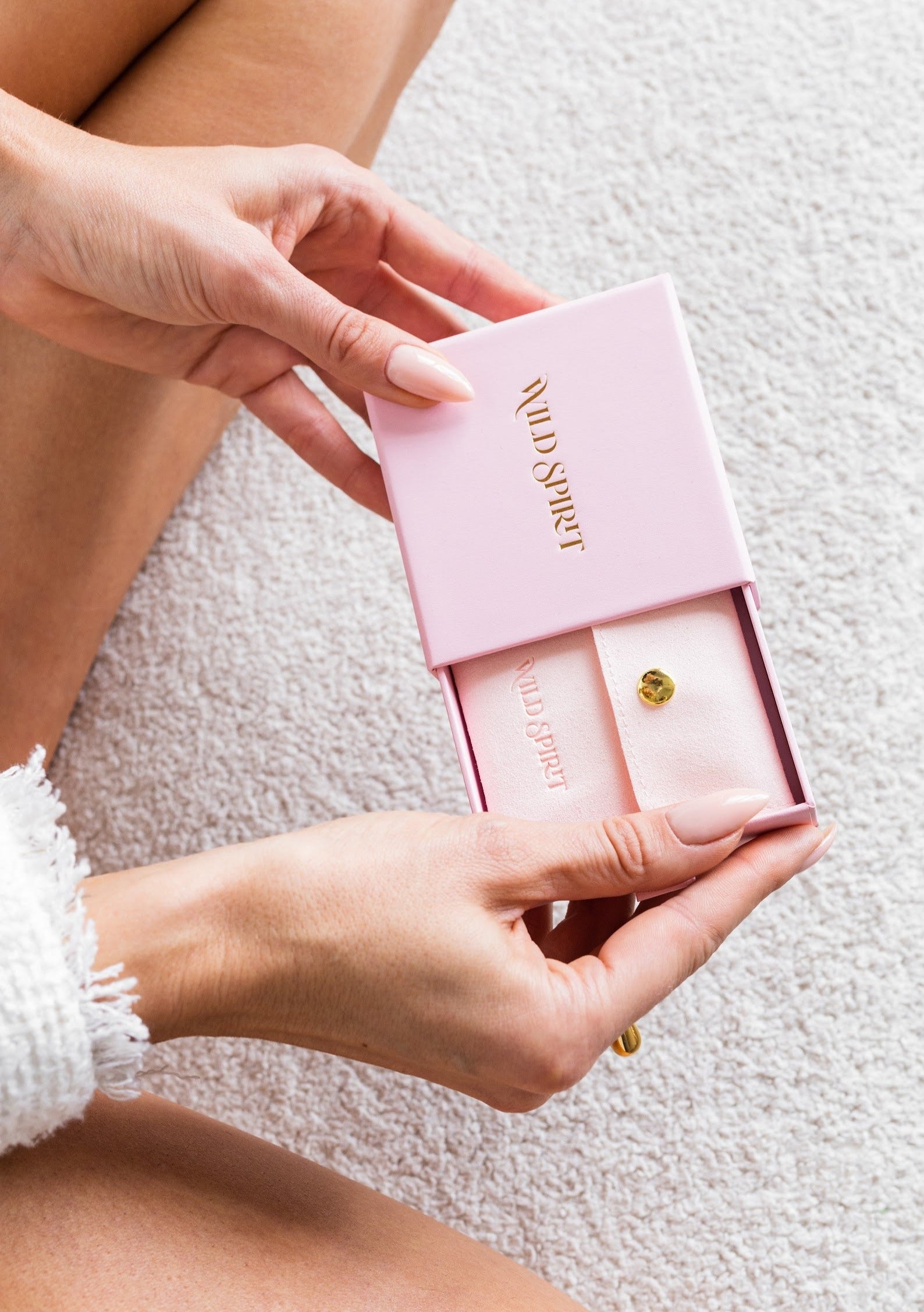 Made of Magic 18K Gold Plated Pedant Necklace
"Made of Magic" 18K Gold Plated Stainless Steel Necklace with Pendant.
Introducing our "Made of Magic" Gold-Plated Necklace, a piece that celebrates the enchantment that resides within you. This necklace is a captivating blend of elegance and mystique, with the message "Made of Magic" beautifully inscribed on the pendant.

Meticulously crafted, this necklace features a stainless steel adorned with a lustrous layer of gold plating, ensuring a radiant and durable finish. The phrase "Made of Magic" on the pendant serves as a reminder that you carry a unique and extraordinary charm that sets you apart.
Material: Stainless Steel (anti-allergic) + 18K Gold Plating

Length: 40cm + 5cm

Pendant diameter: 20mm(H) * 13mm(W)

Jewelry Care: Sweat + Swim Proof
Eco-friendly: No Nickel, Chromium and Lead
made of magic
Ļoti skaista kaklarota. Varbūt prasītos mazliet garāka ķēdīte, tieši šai kaklarotai. Bet visādi citā dievīga, neņemu nost.