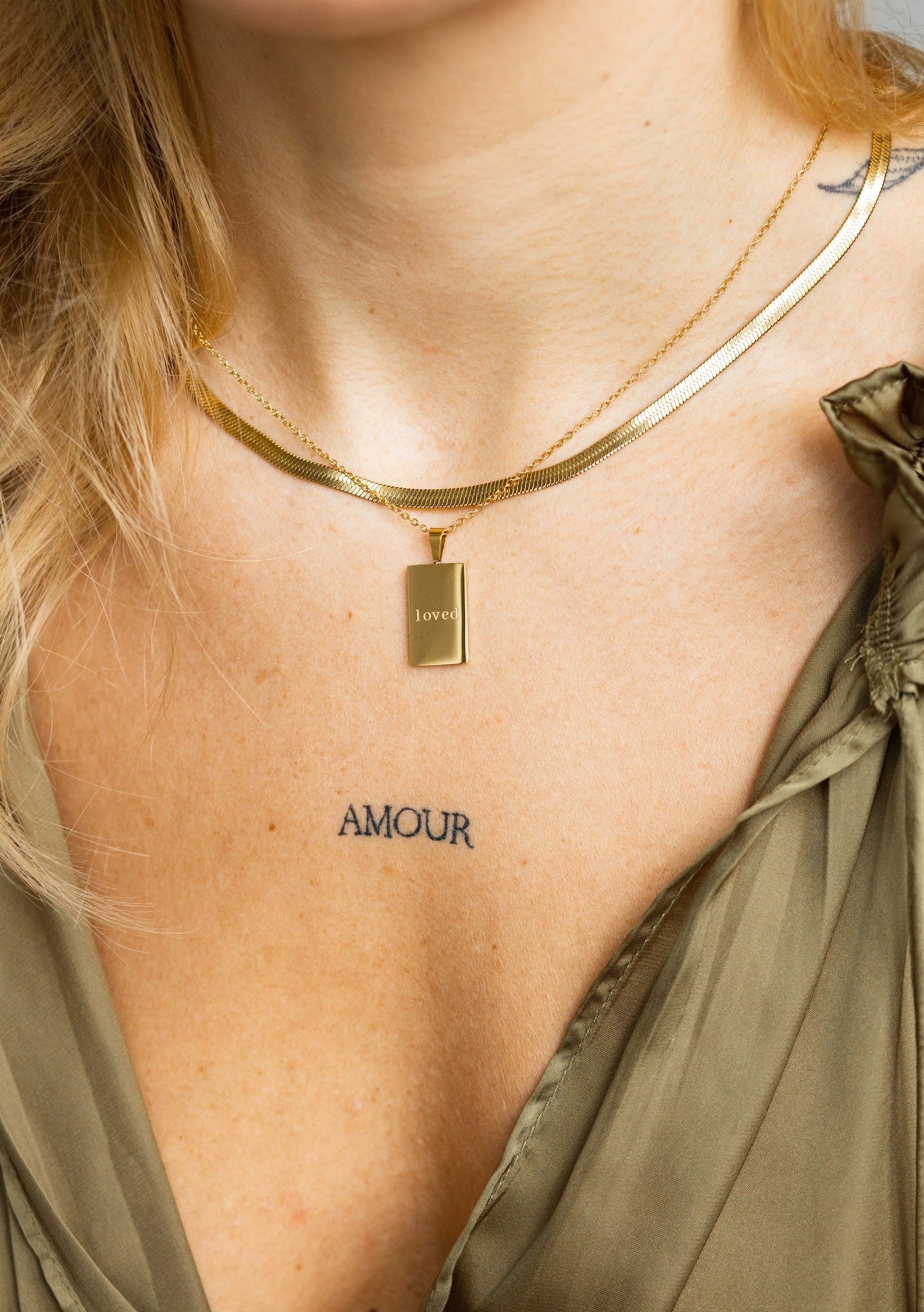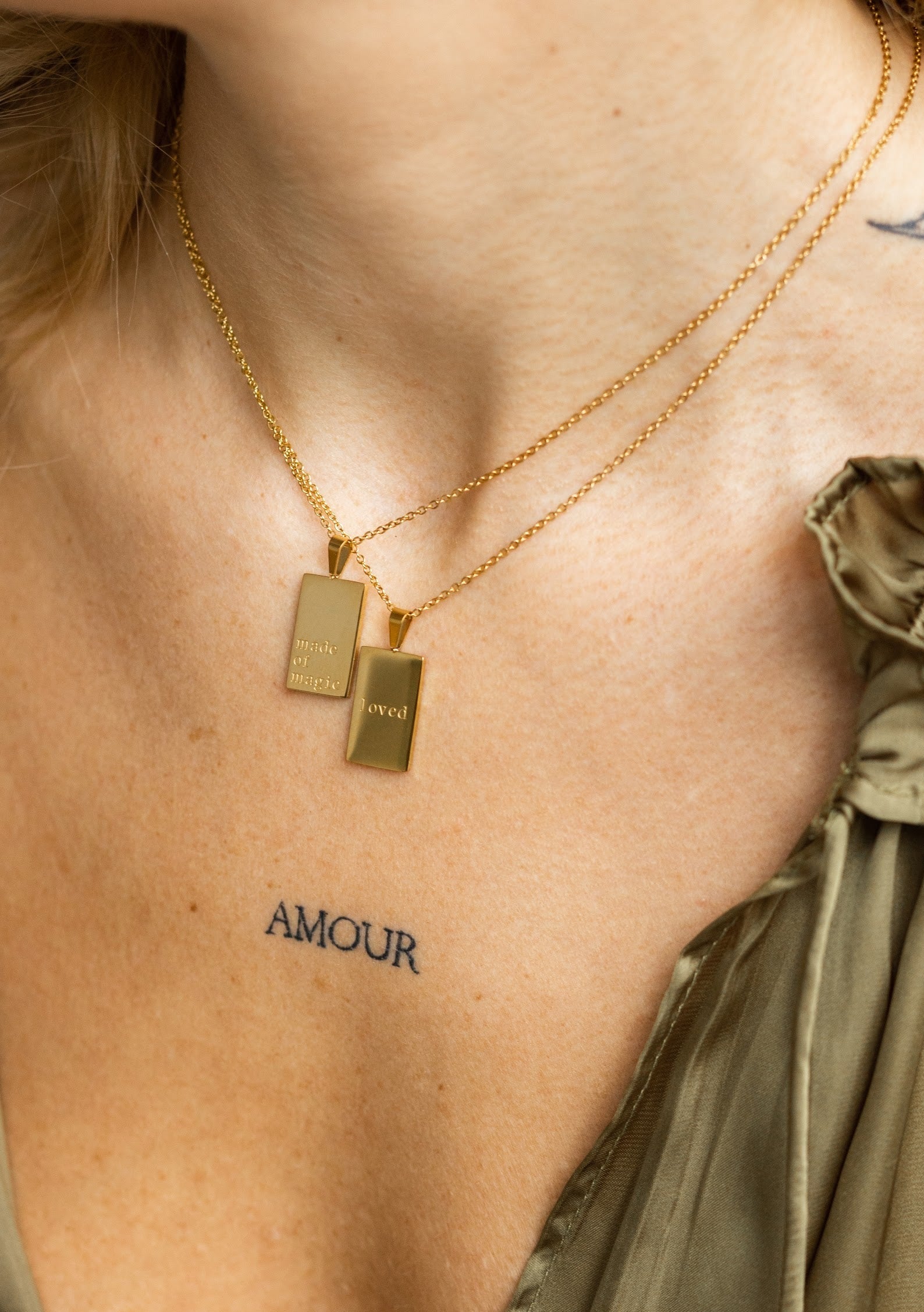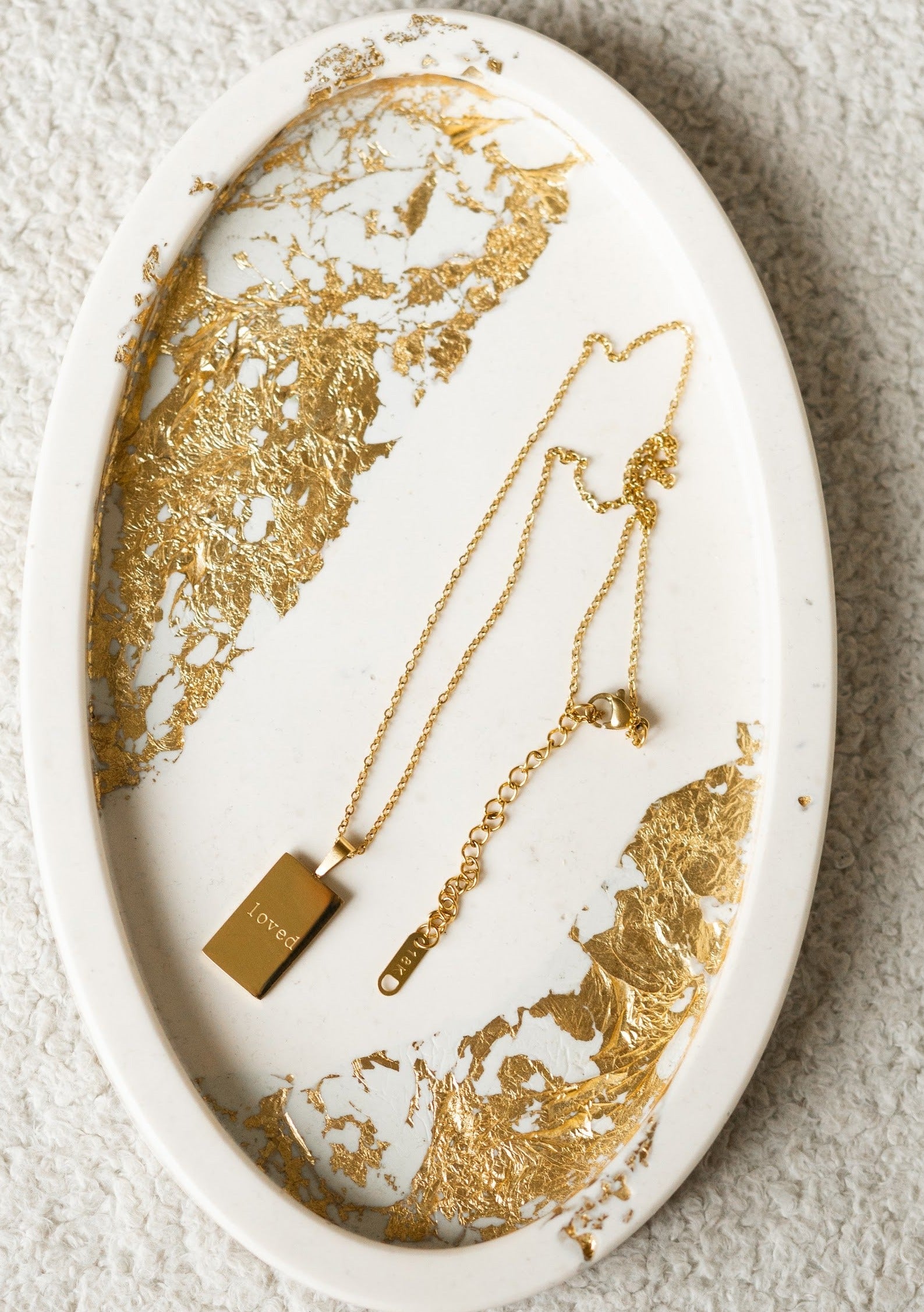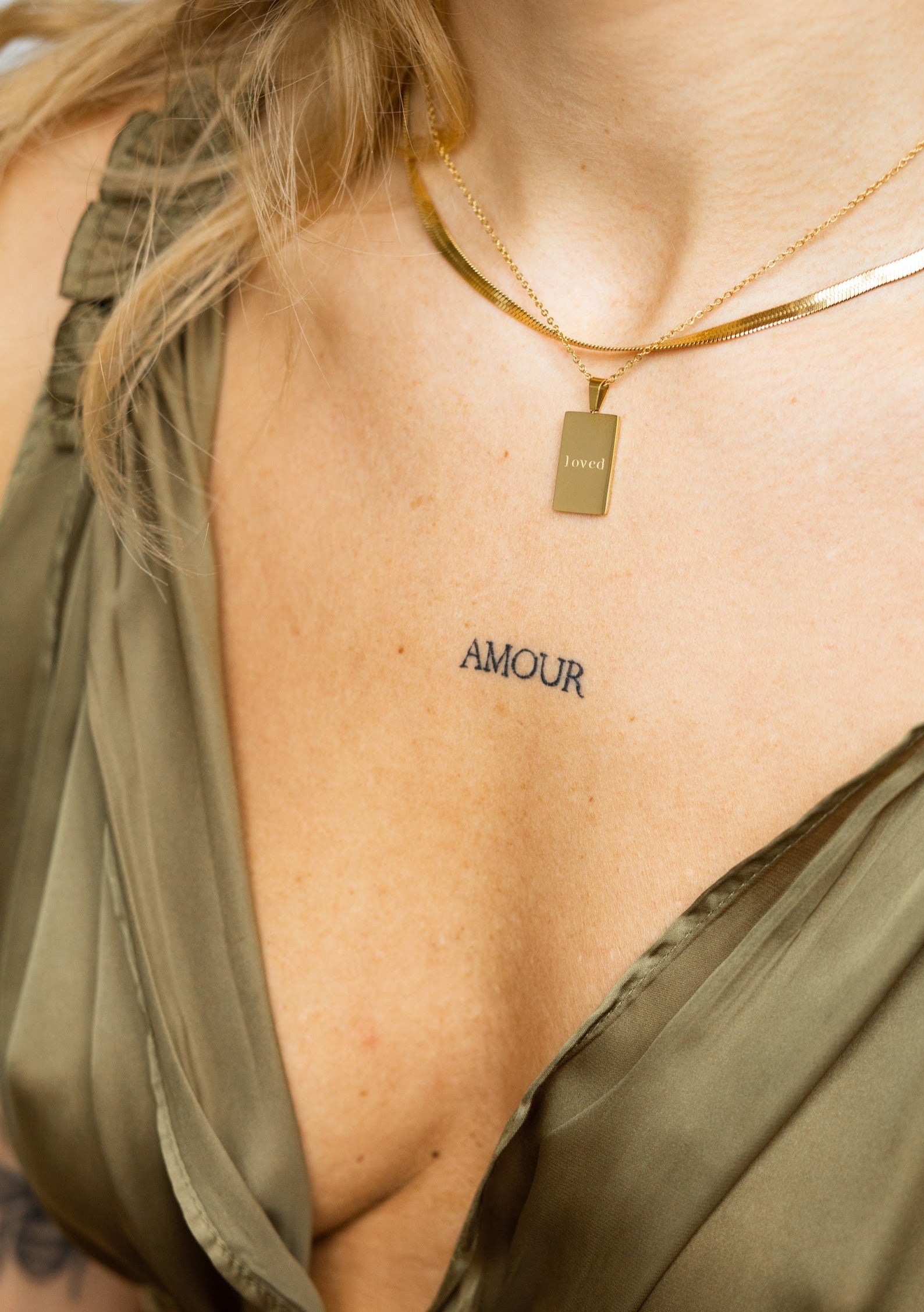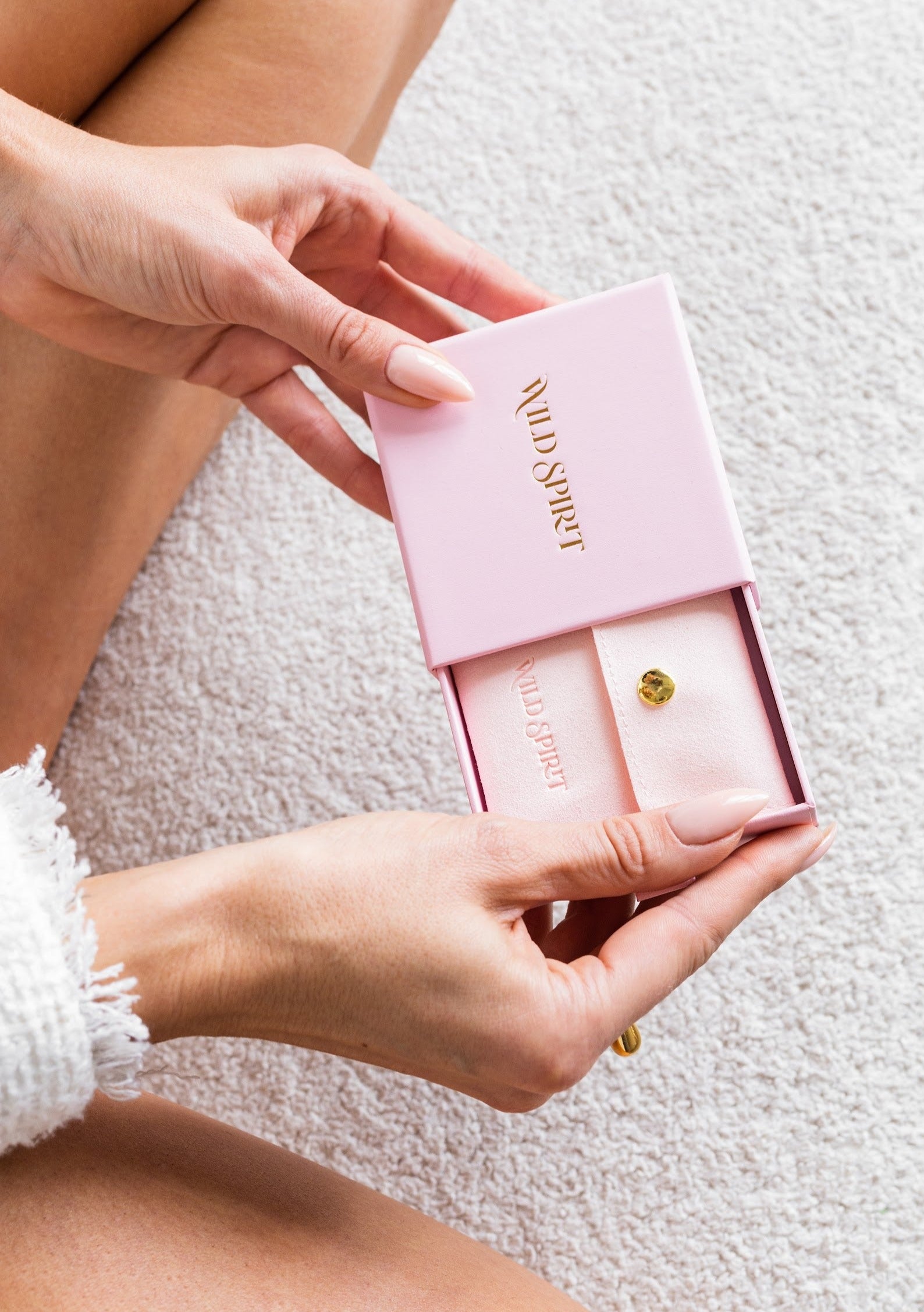 Loved 18K Gold Plated Pedant Necklace
"Loved" 18K Gold Plated Stainless Steel Necklace with pendant.
Introducing our "Loved" Gold-Plated Necklace, a piece that speaks volumes without saying a word. This necklace is a beautiful embodiment of love and self-expression, where the message of affection is elegantly written on the pendant.
Crafted with precision and care, this necklace features a stainless steel exquisitely coated in radiant gold, ensuring a stunning, long-lasting finish. The word "Loved" adorning the pendant is a declaration of love and self-worth, making it a thoughtful gift for yourself or someone special.
Material: Stainless Steel (anti-allergic) + 18K Gold Plating

Length: 40cm + 5cm

Pendant diameter: 20mm(H) * 13mm(W)

Jewelry Care: Sweat + Swim Proof
Eco-friendly: No Nickel, Chromium and Lead