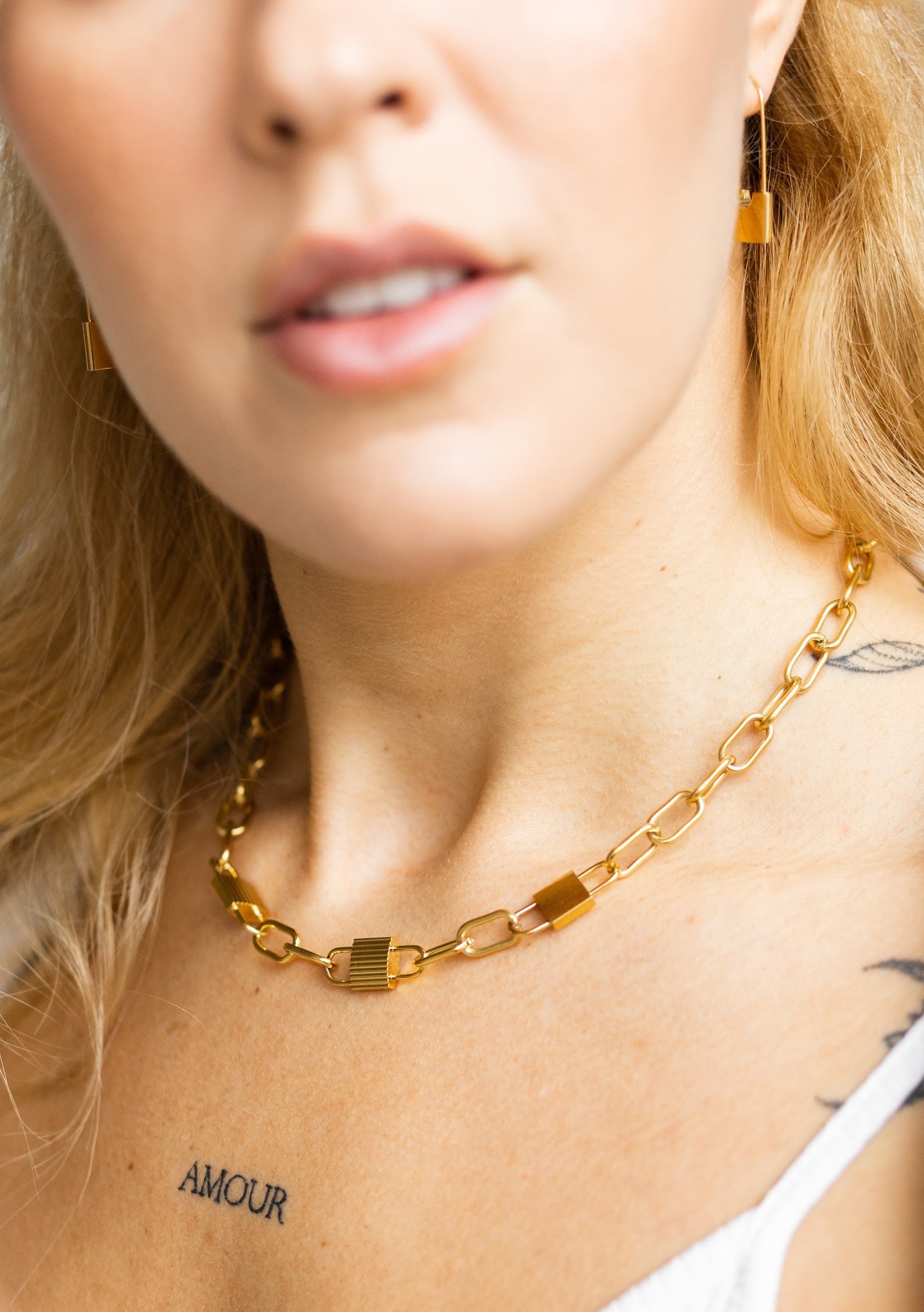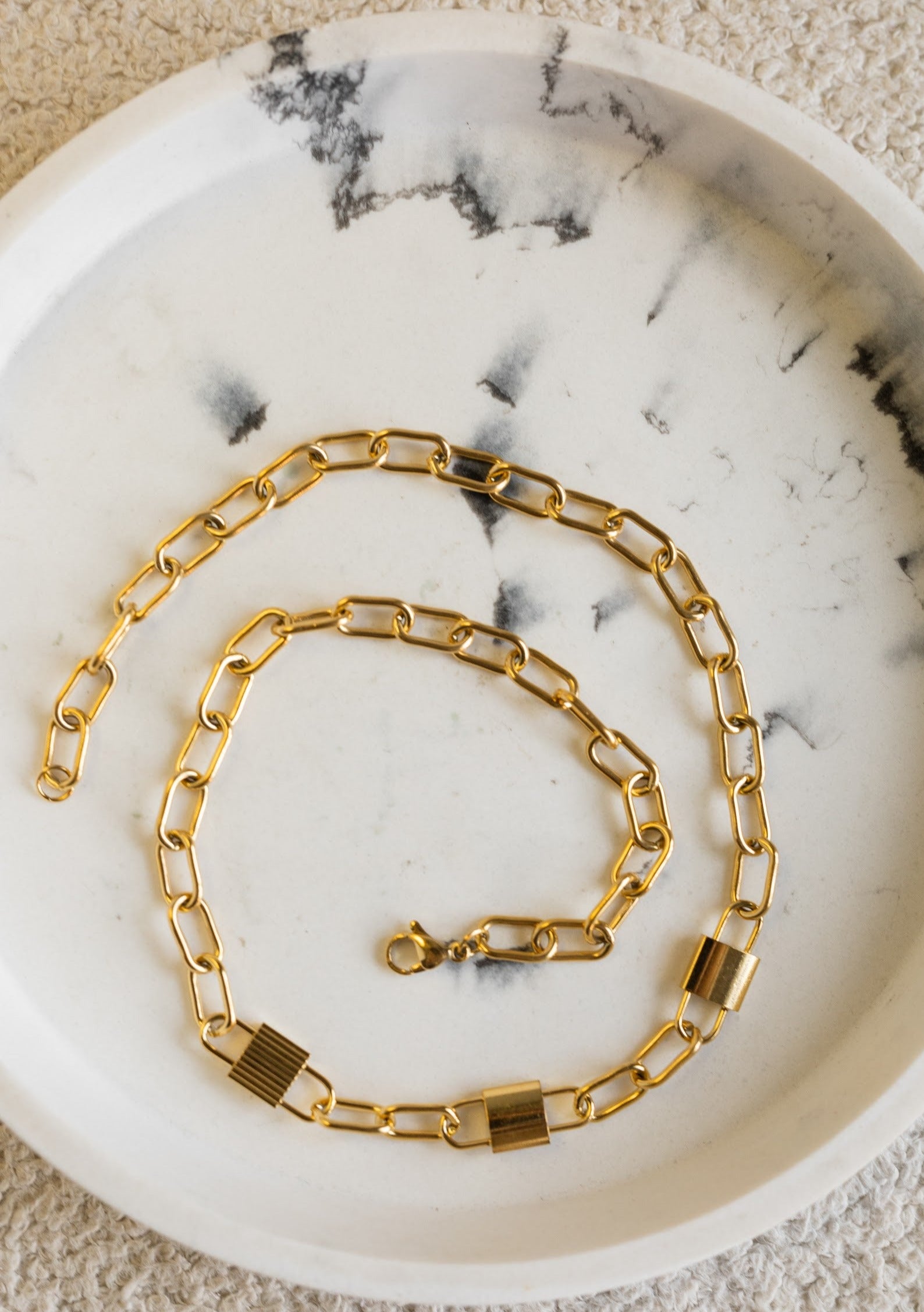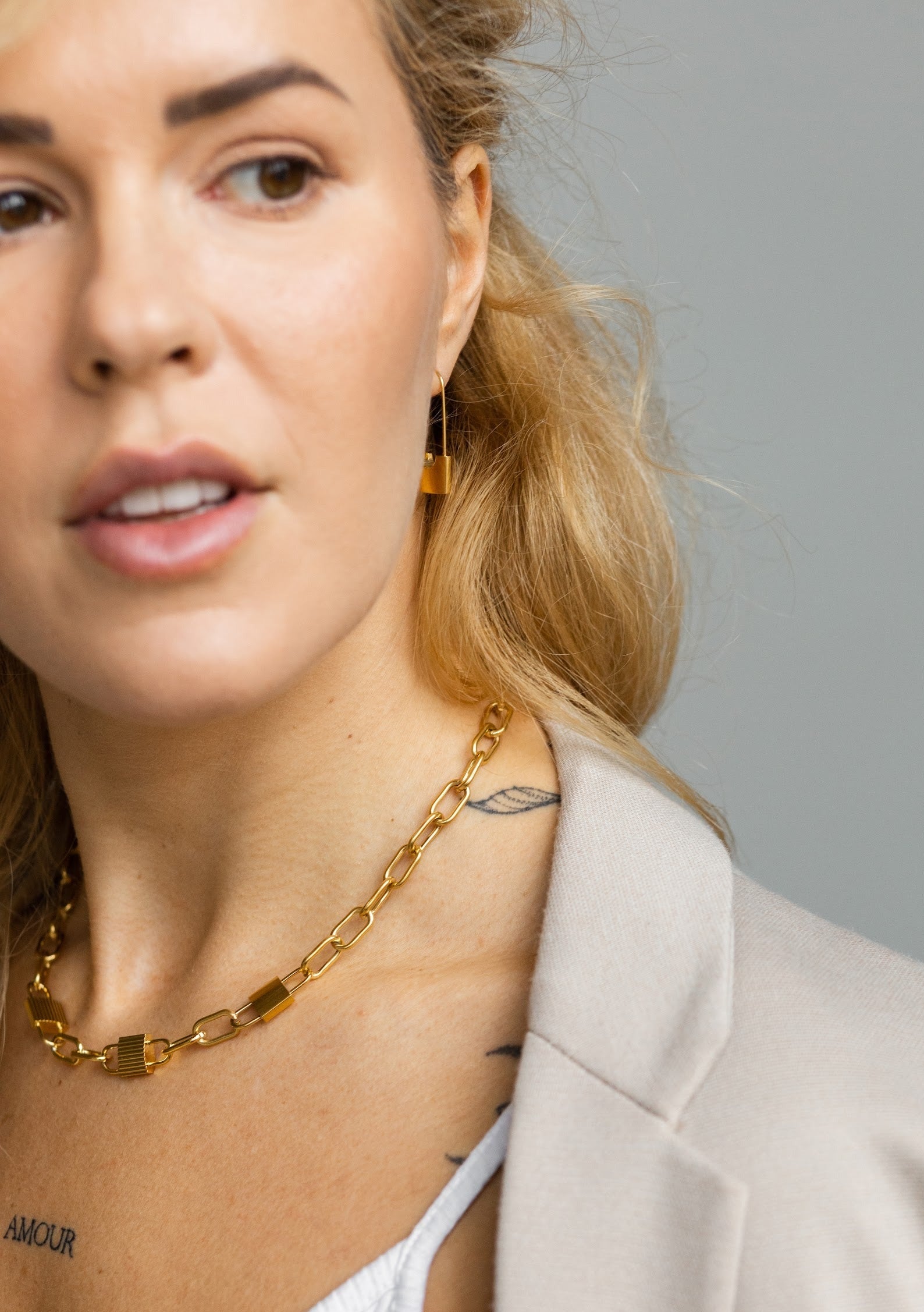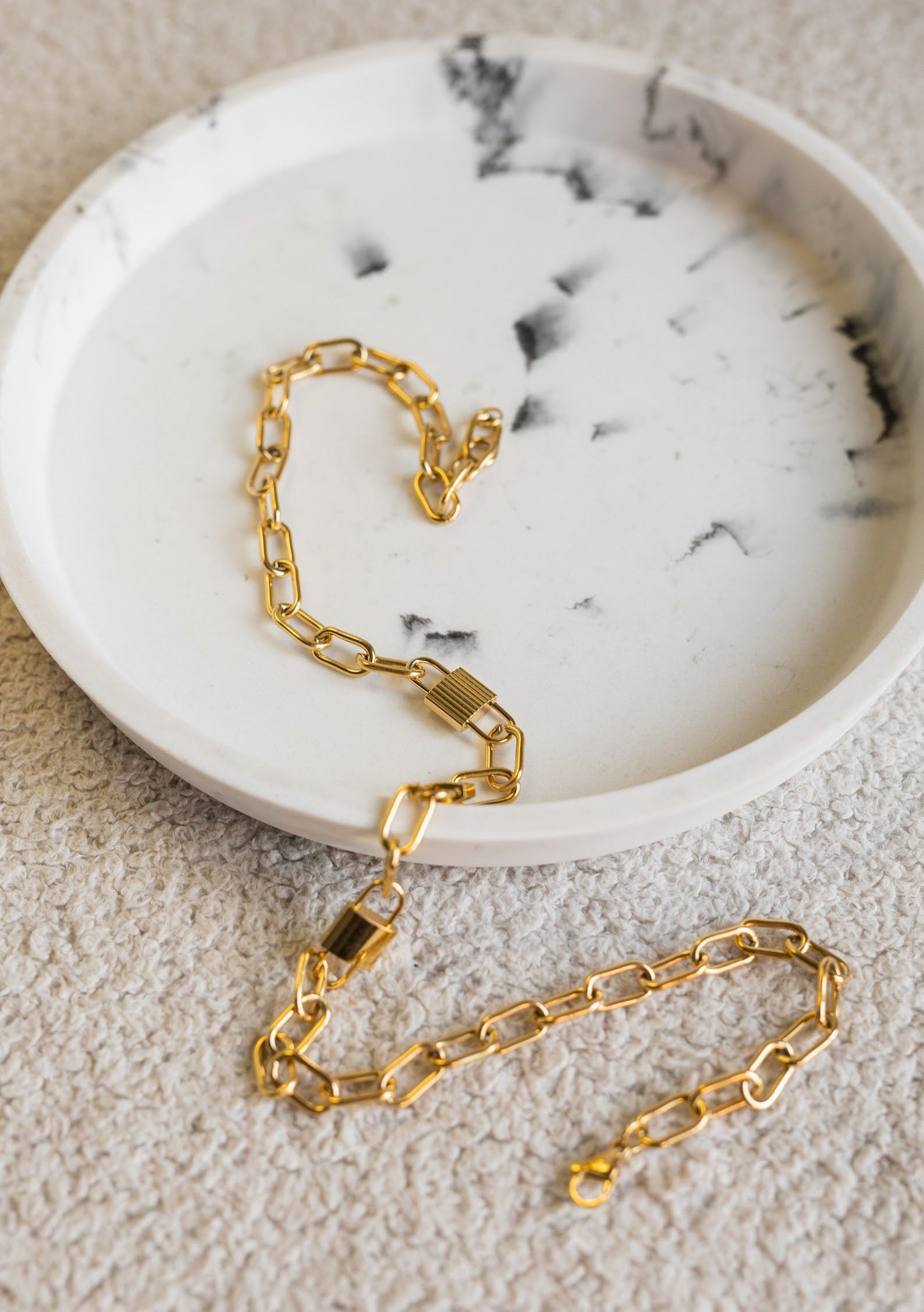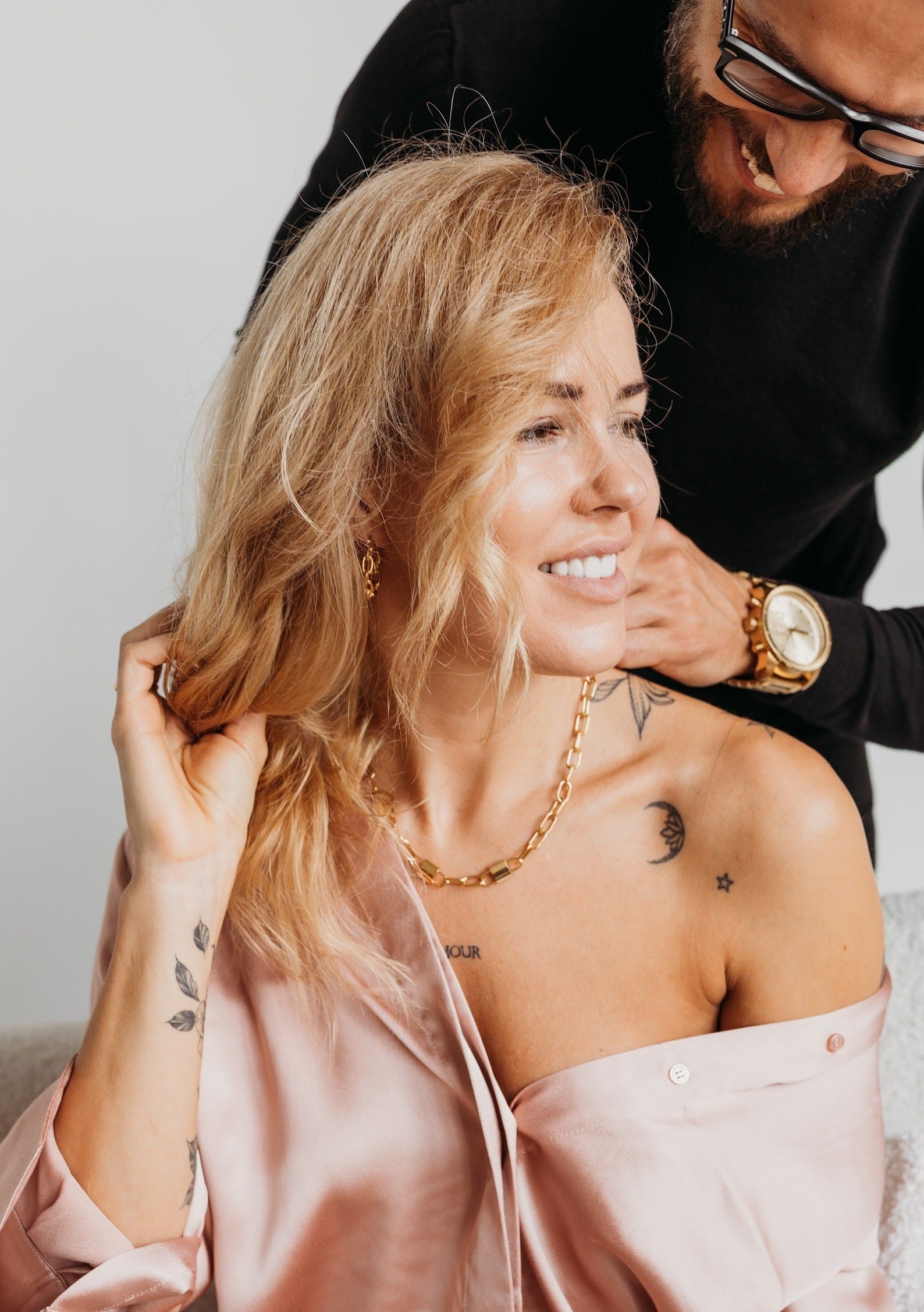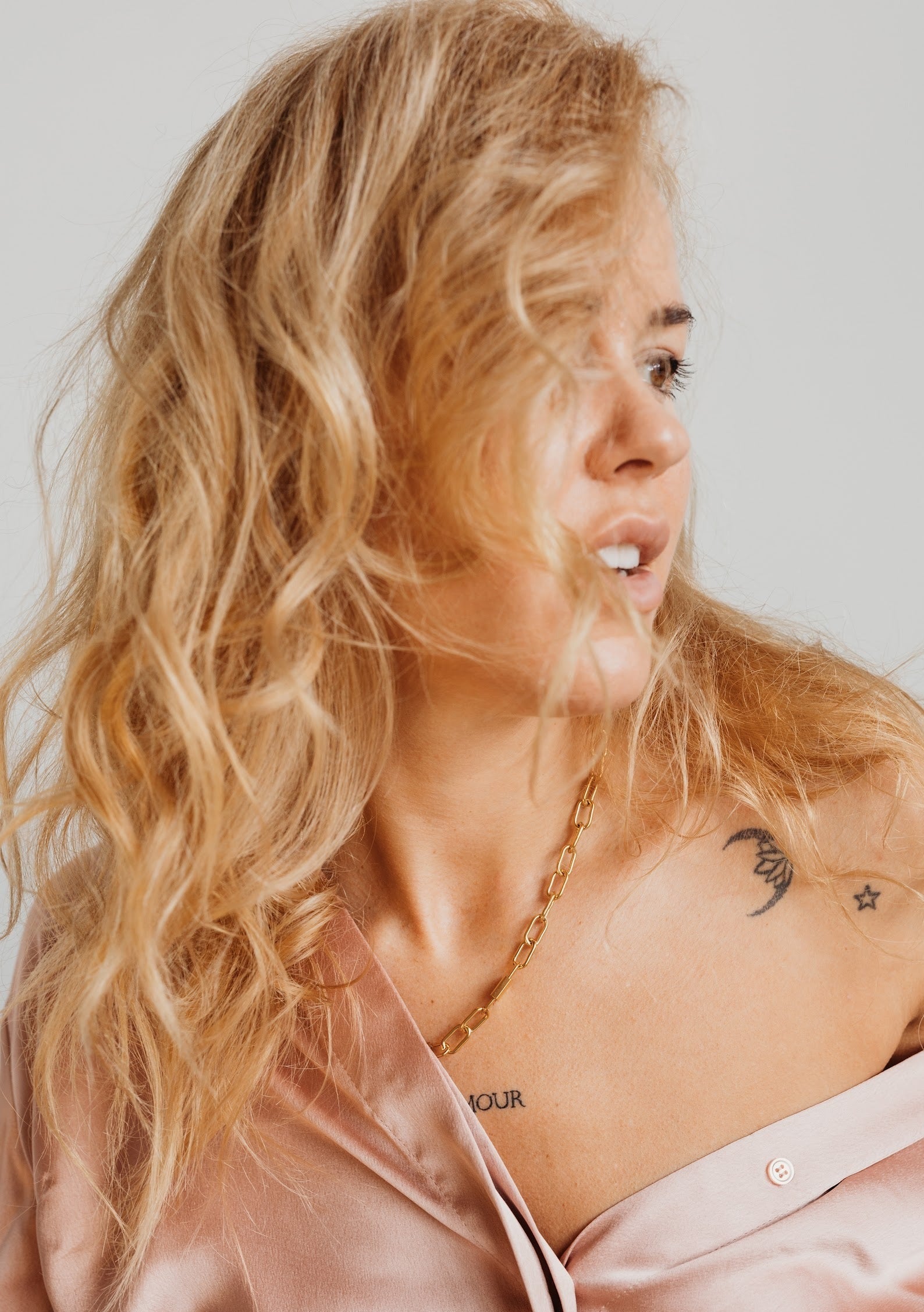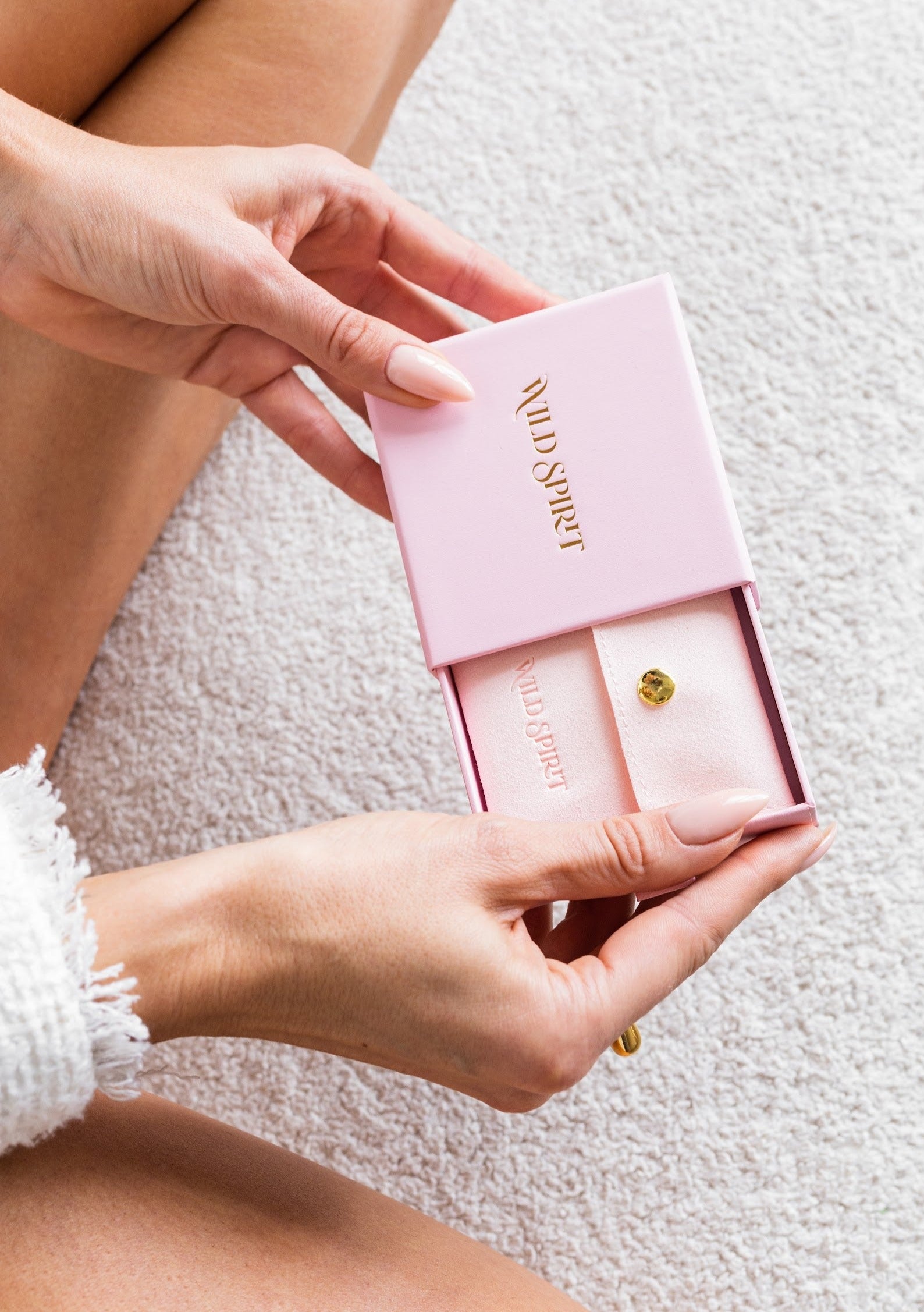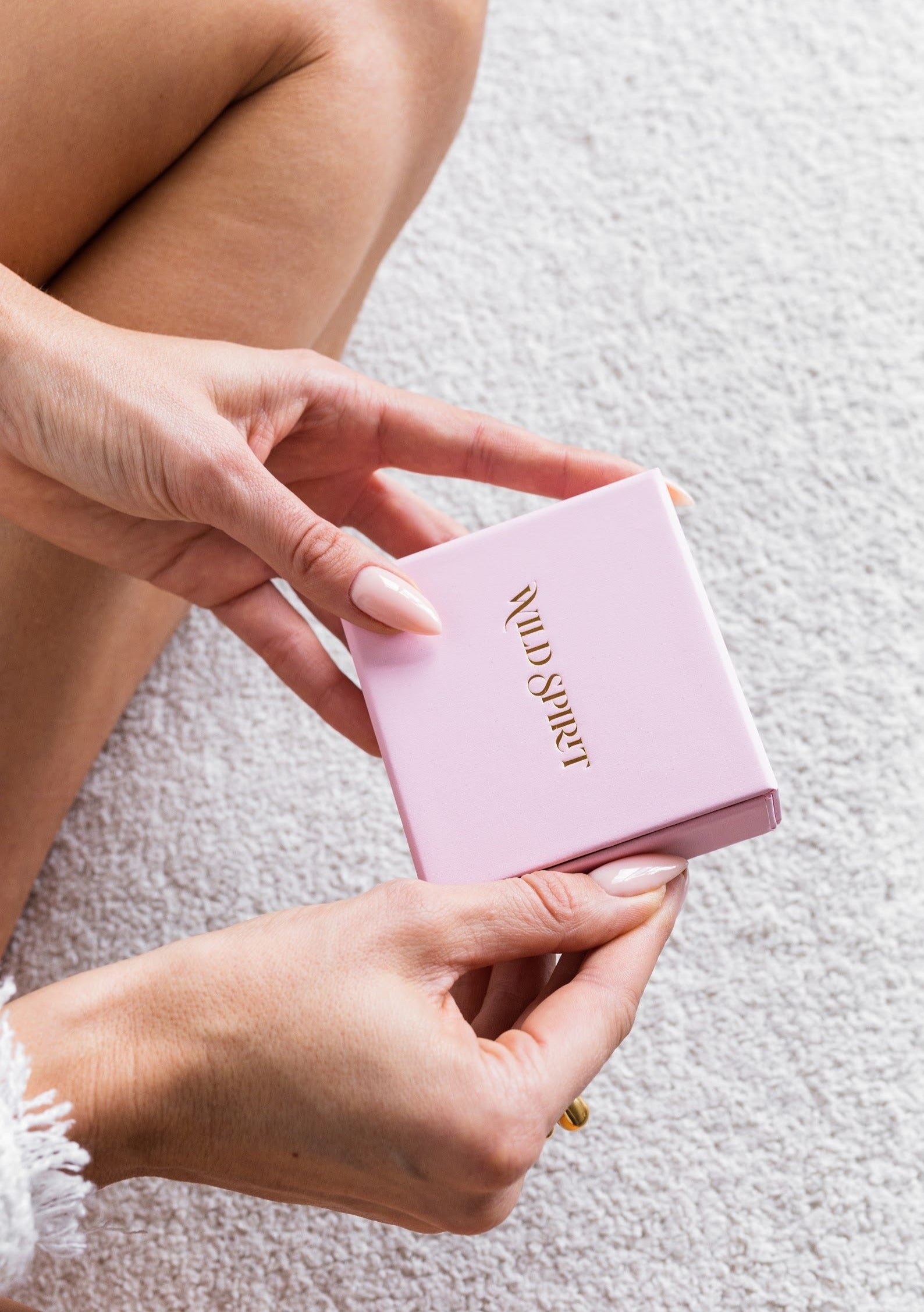 Gem Lock 18K Gold Plated Necklace
"Gem Lock" 18K Gold Plated Necklace from Antiallergic Stainless Steel.
Introducing the "Gem Lock" Gold-Plated Necklace – a stunning fusion of timeless beauty and modern elegance. This necklace is more than a piece of jewelry; it's a work of art.

Each "Gem Lock" necklace is a true masterpiece, meticulously crafted with a stainless steel that is lavishly adorned with a radiant layer of gold. The name "Gem Lock" perfectly encapsulates the essence of this necklace, enduring bond between classic and contemporary design.
Material: Stainless Steel (anti-allergic) + 18K Gold Plating

Size: 48cm+5cm

Jewelry Care: Sweat + Swim Proof

Eco-friendly: No Nickel, Chromium and Lead