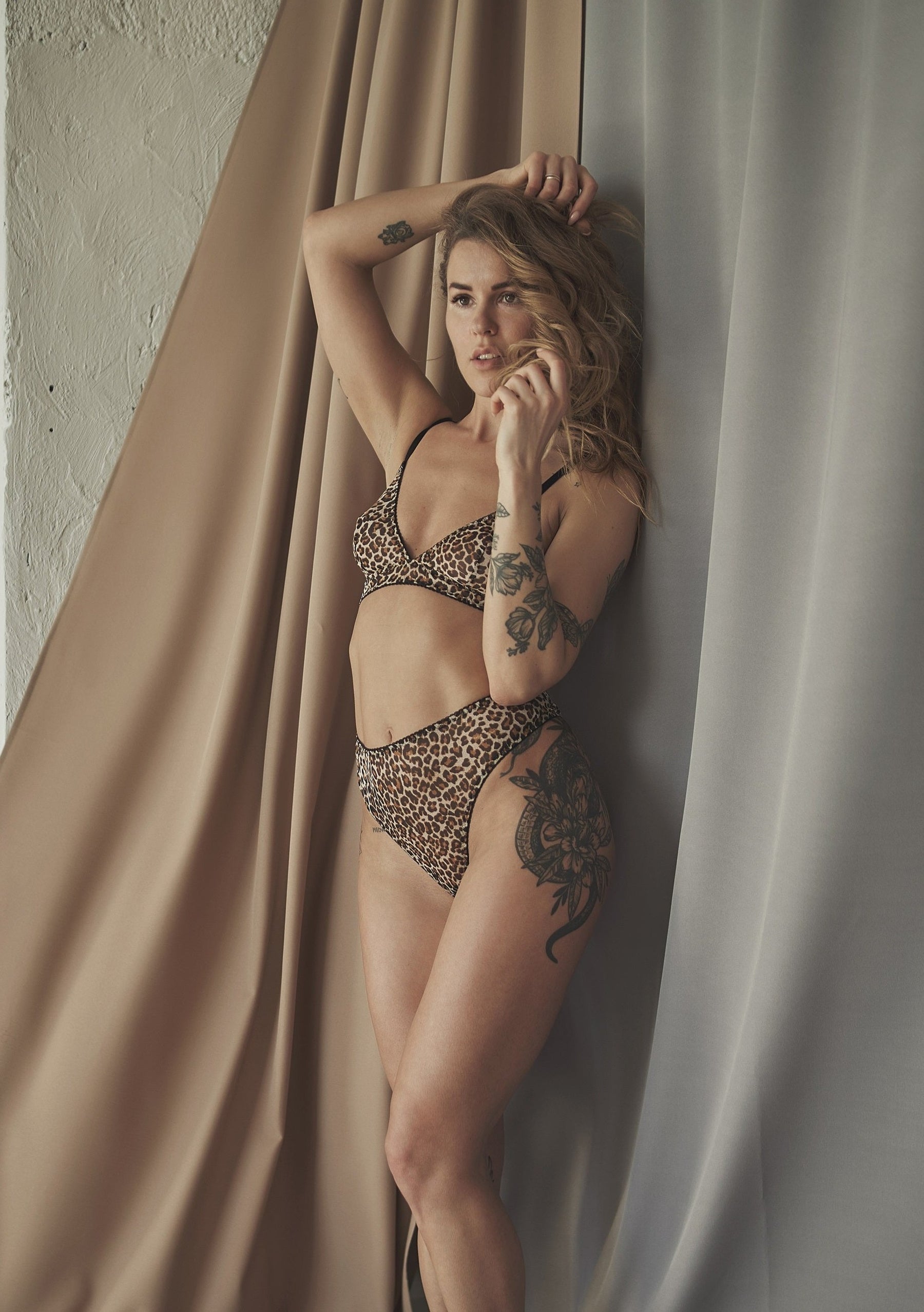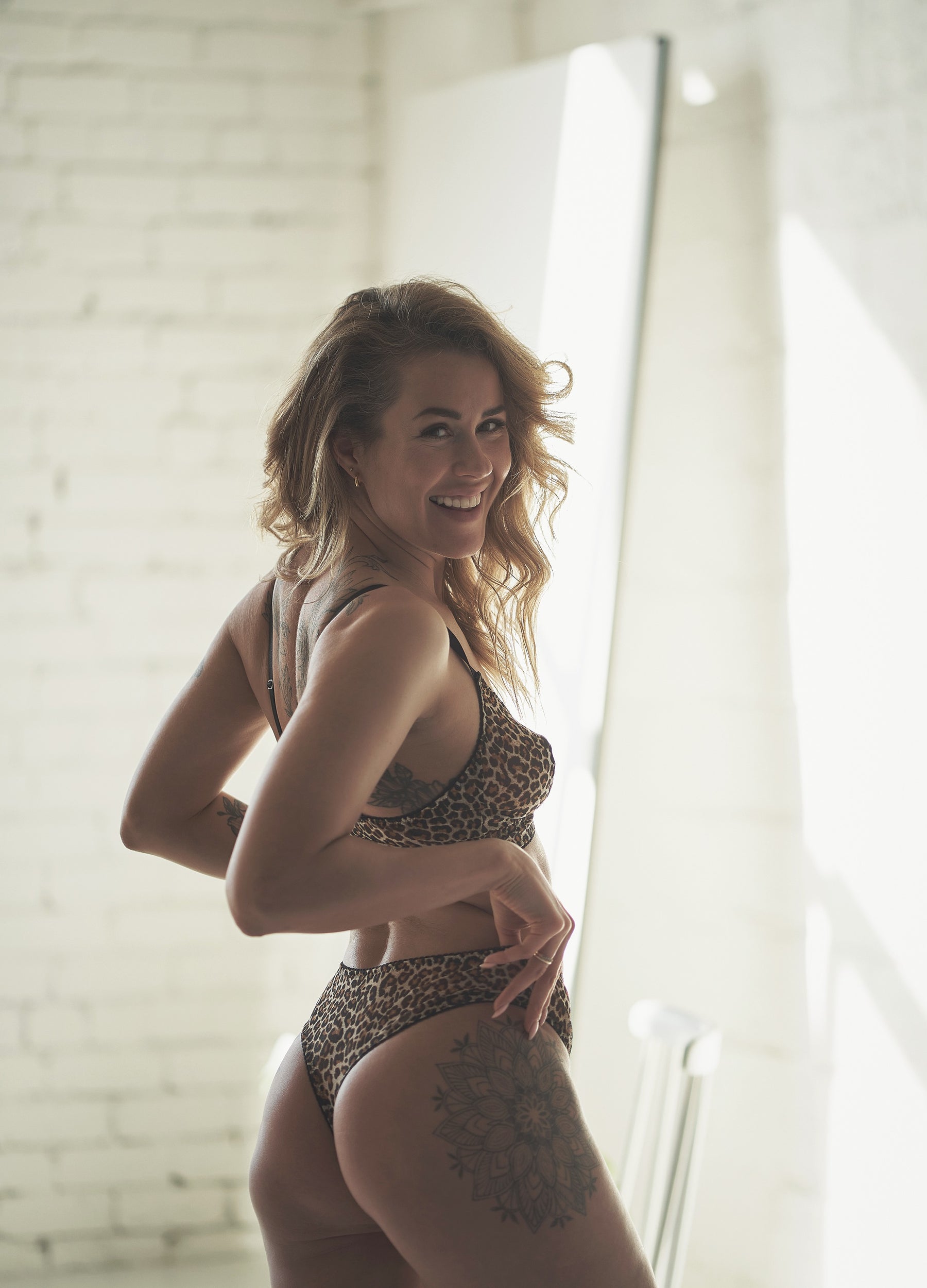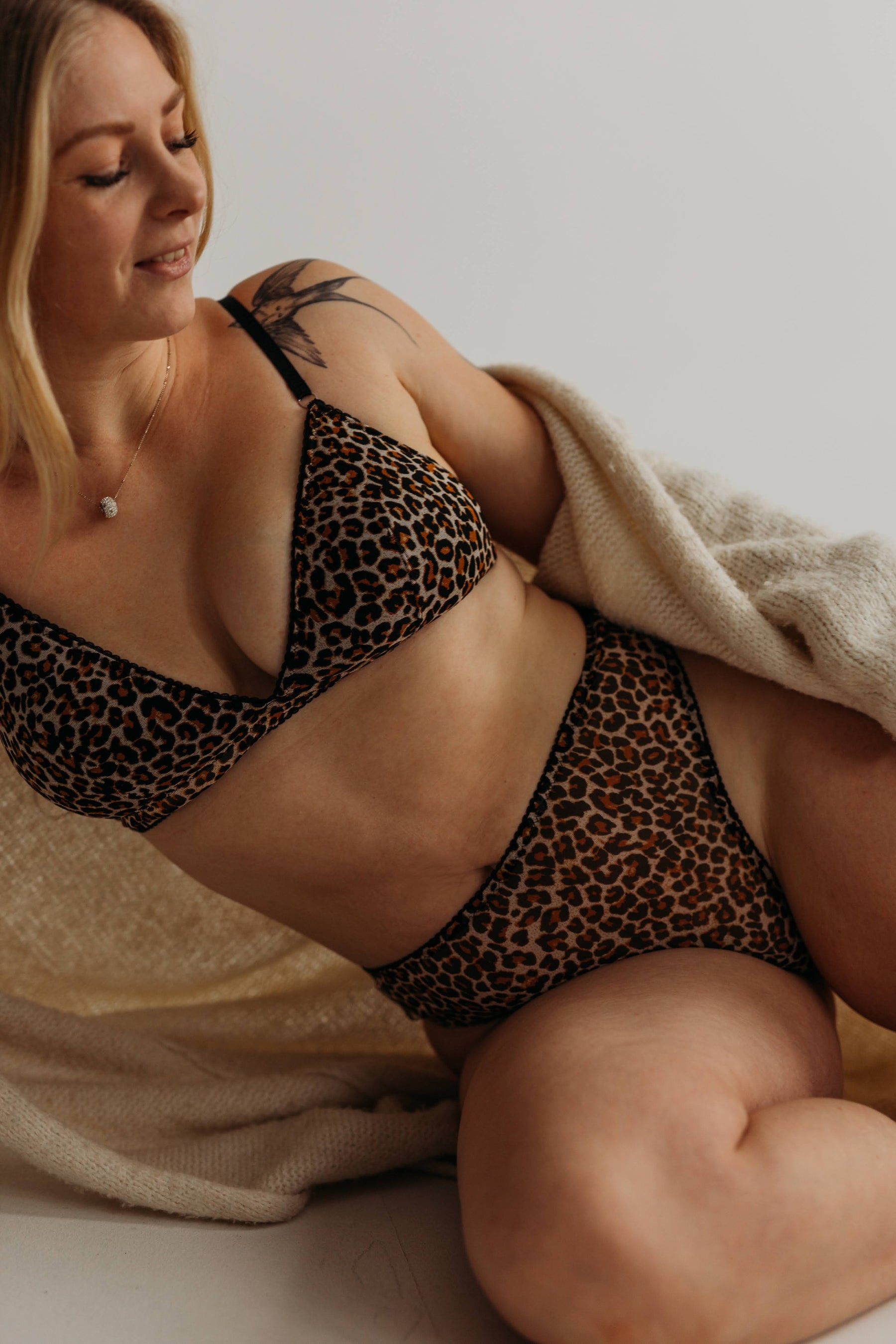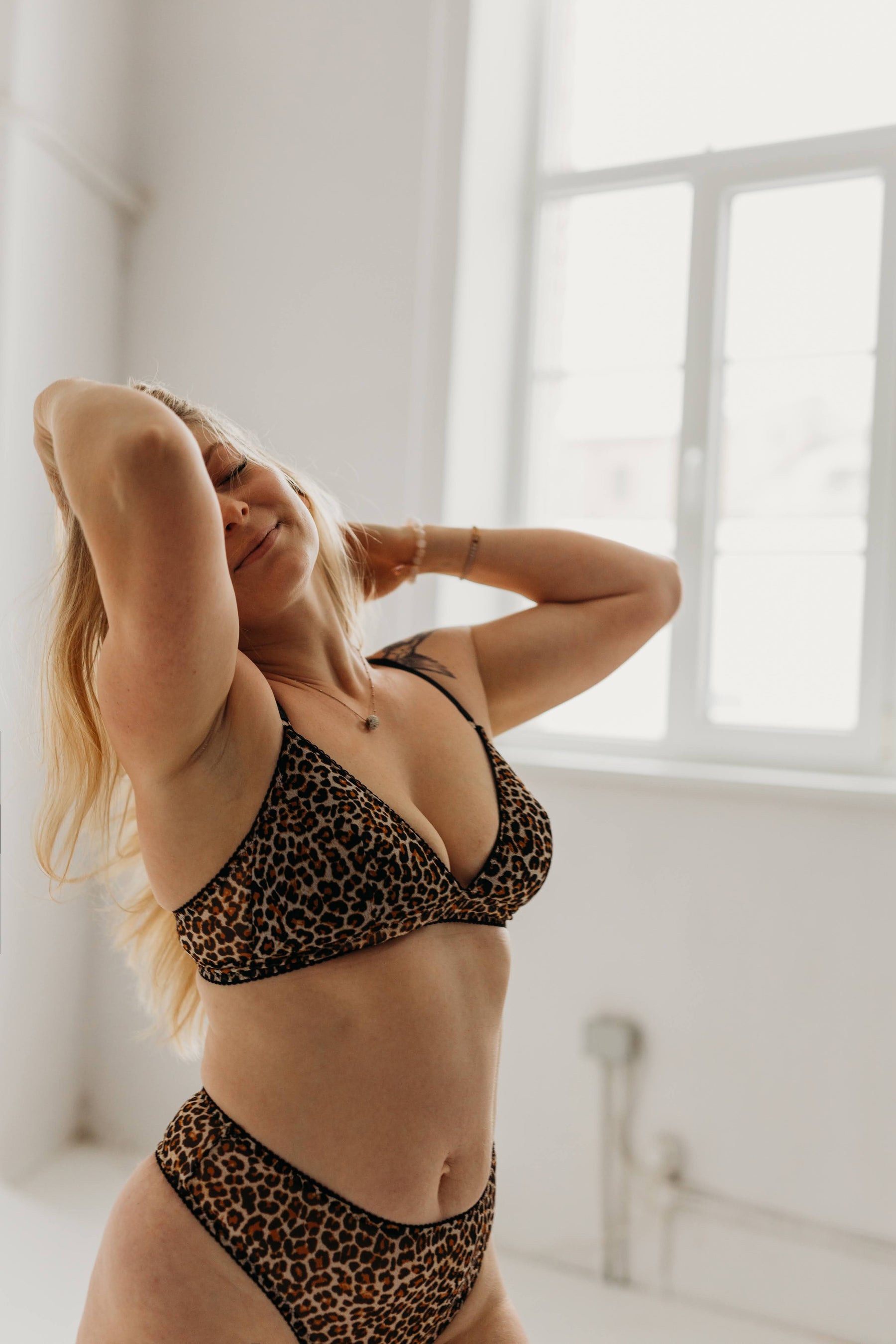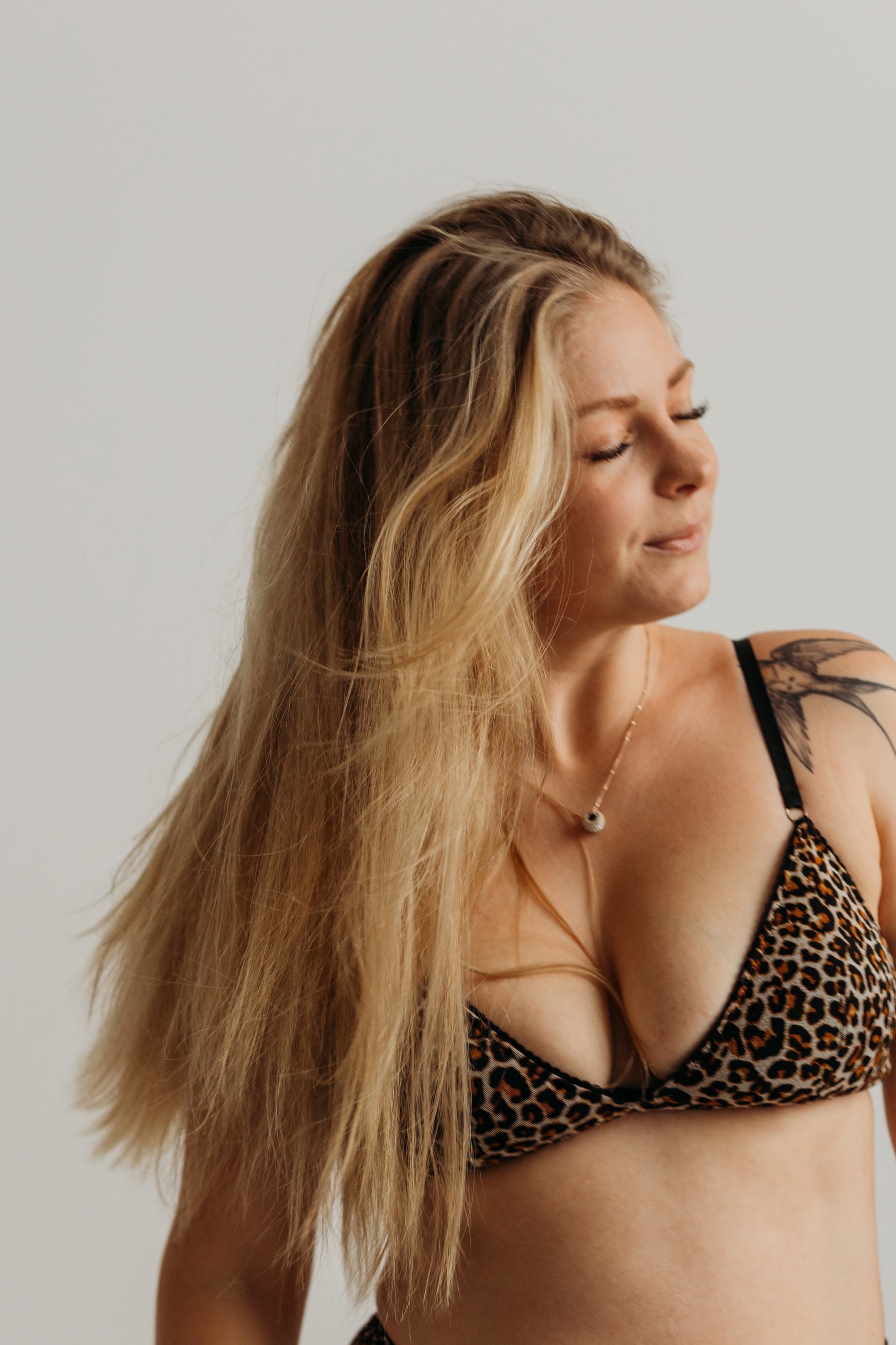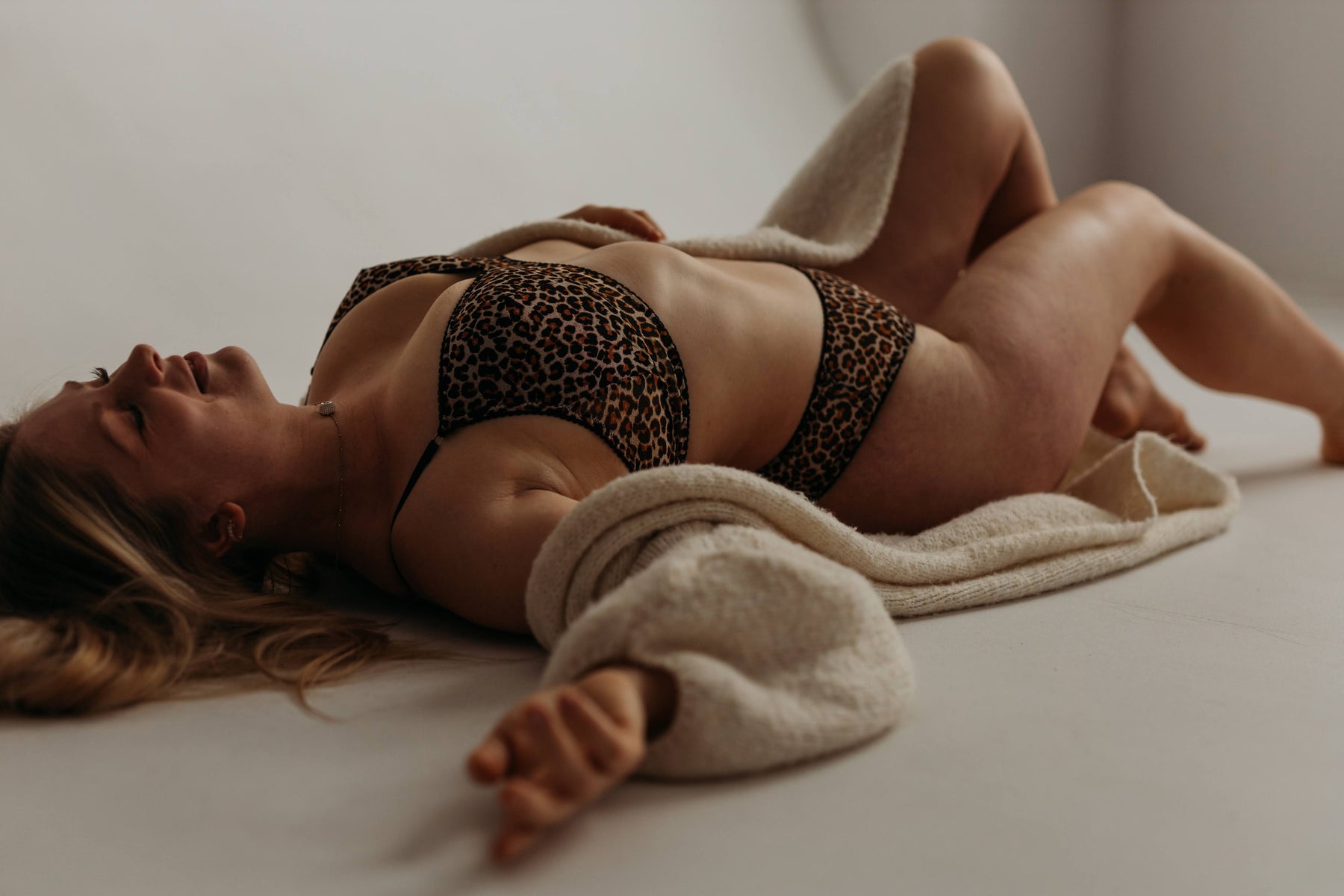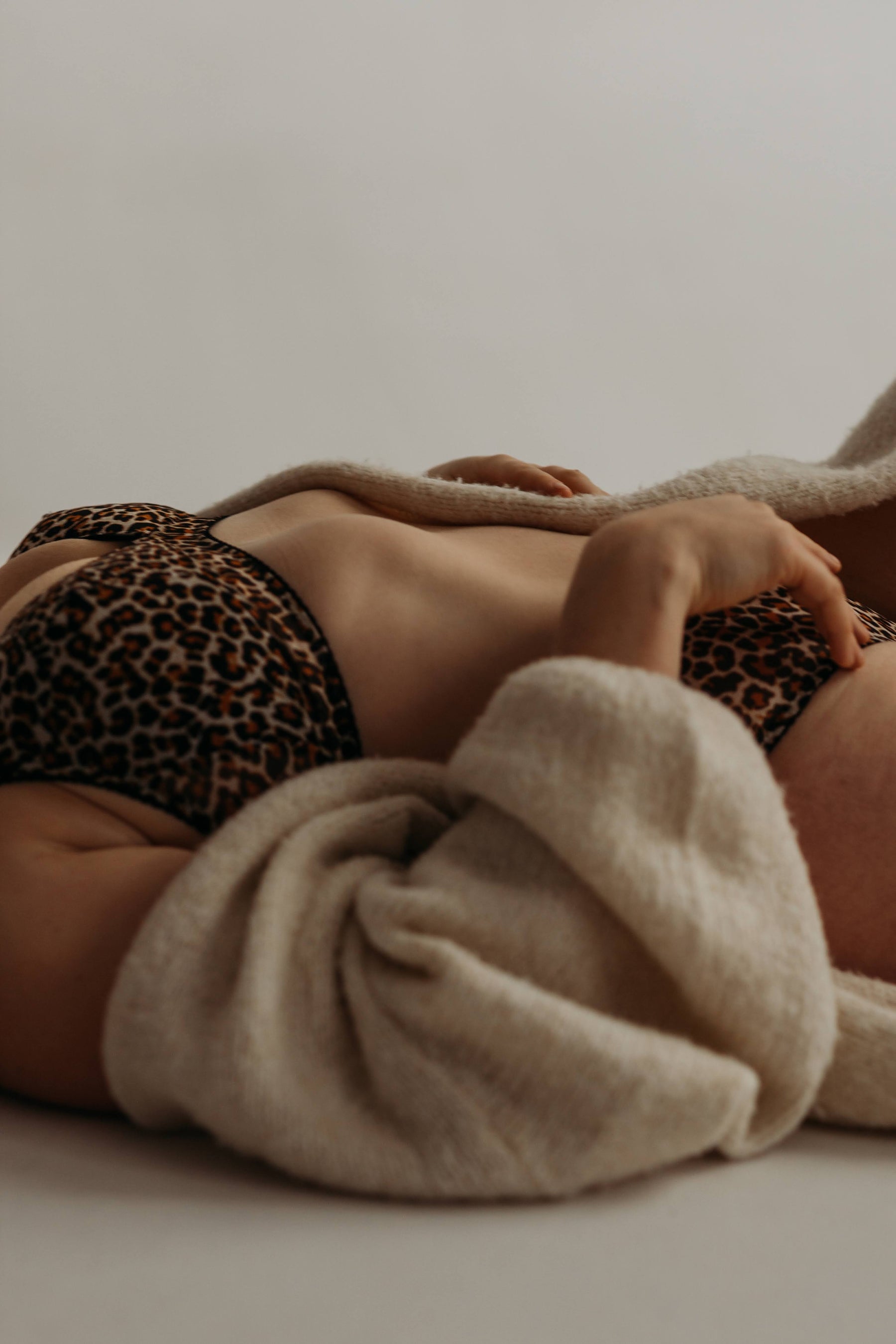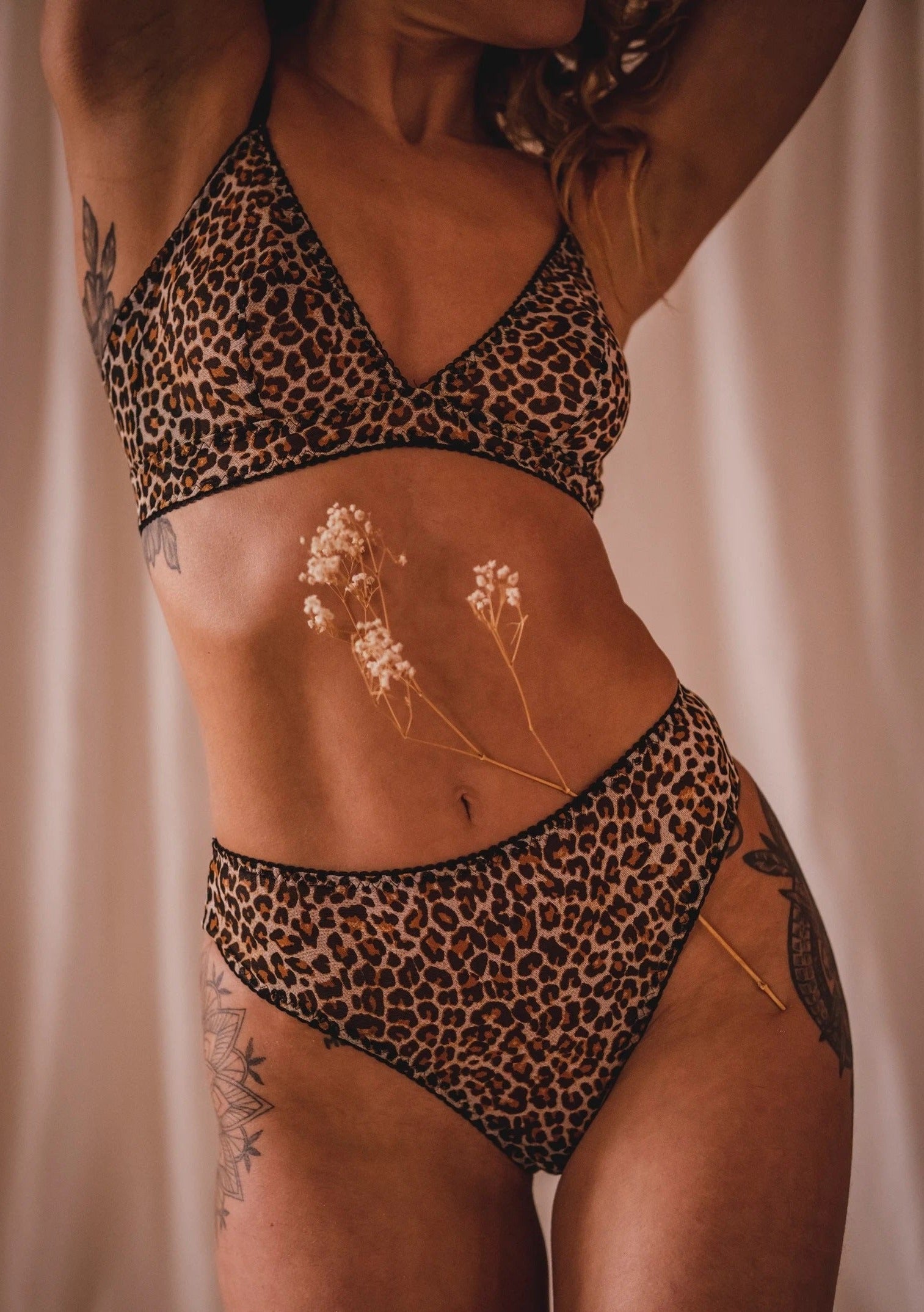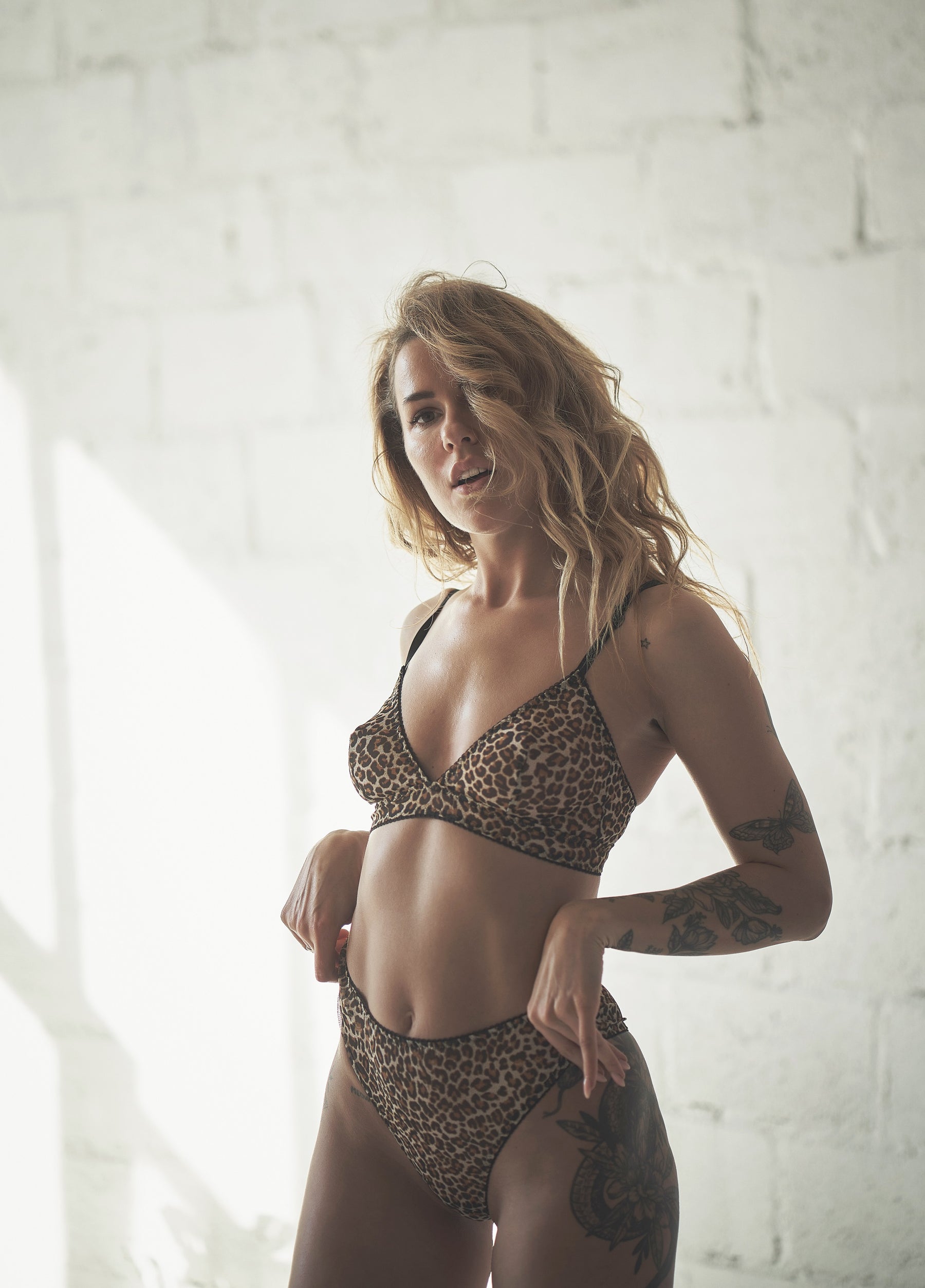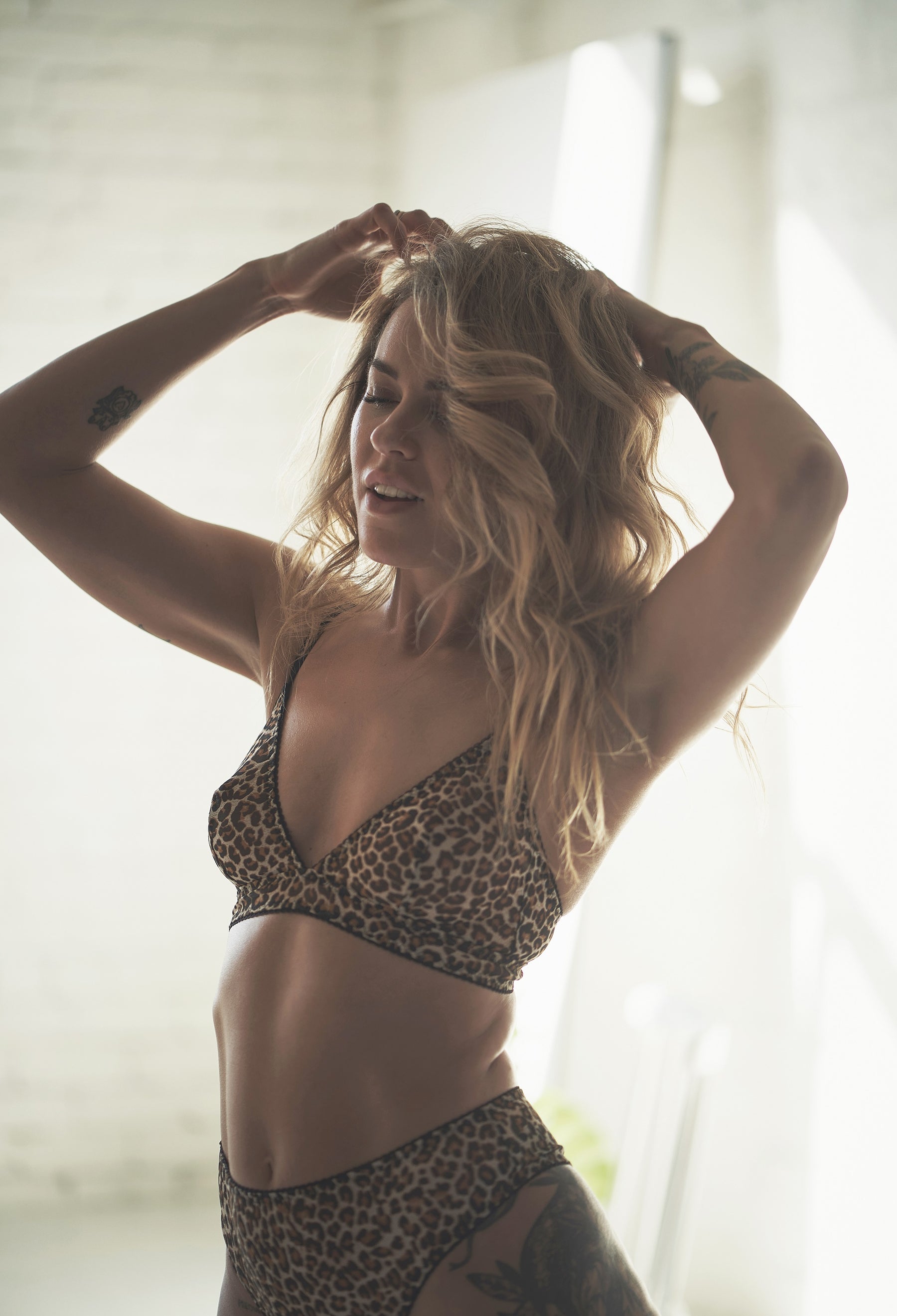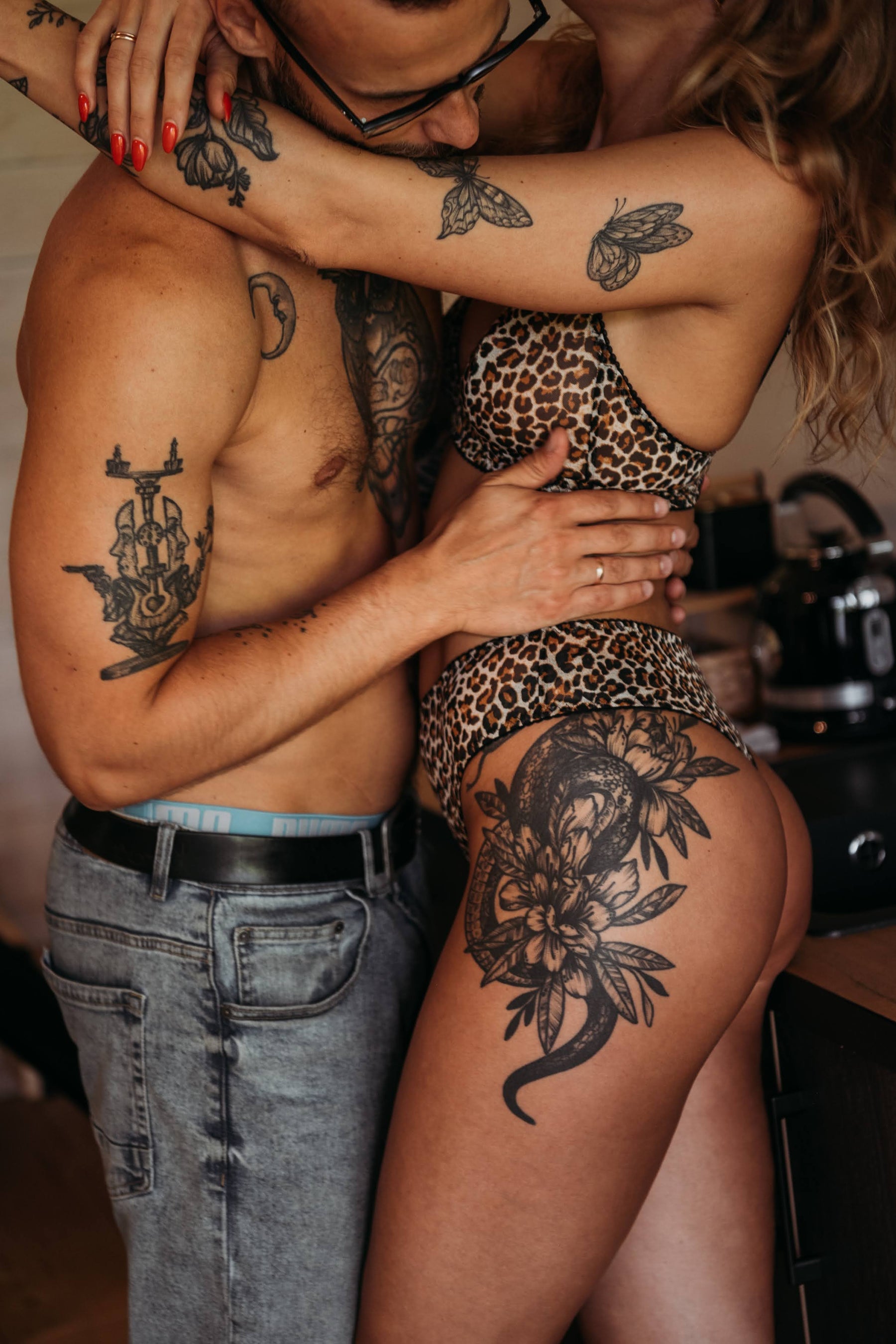 "Meow" lingerie set
Lingerie set "Meow"
Leopard mesh bralette and high waist thong panties.
Sexy and comfortable. Perfectly will spice up your summer wardrobe. Bra isn't see through and you can wear it as summer crop top. You can also choose to add padding to the bra.

Set includes: bra and panties.

Please, Hand-wash in low temperature. Don't tumble dry.
All orders are made to order & shipped out within 15 days
Sievietei ir ļoti svarīgi justies kā dieviete. Tam var palīdzēt Wild Spirit ❤️ Es, kā fotogrāfs, zinu, ka atrast perfektās biksītes bildēm un dzīvei ir gandrīz nereāli. TOMĒR es iepazinos ar Wild Spirit un sapratu ka viņas eksistē! Ideālā apakšveļa īpašiem gadījumiem un ikdienai.
Mīļākās!
Nevienās, PATIEŠĀM NEVIENĀS, biksītēs mans dupsis neizskatās tik garšīgi un formīgi kā leopardos! ❤️❤️❤️